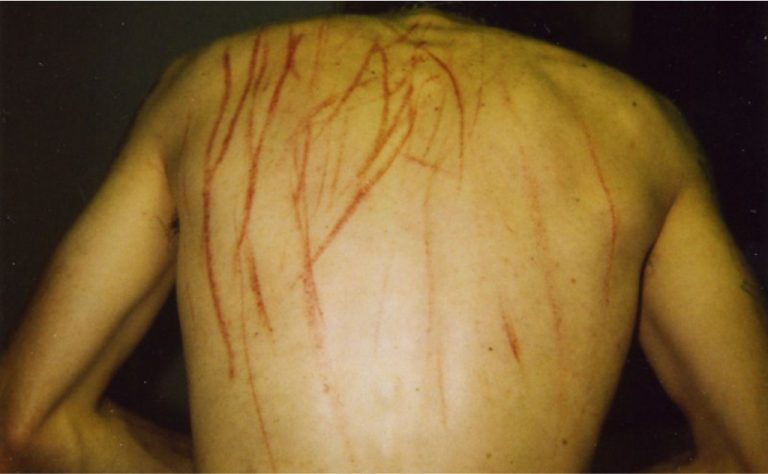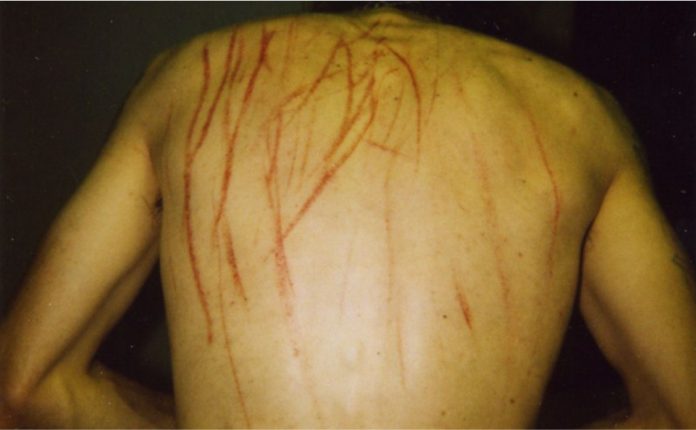 This is the same White Beast that others have talked. It screams like a woman and has been known to hurt people. This creature will mostly warn you when there is going to be a death, but sometimes I think it gets angry with people! One incident where this creature hurt someone was my Great Uncle Sam. He was walking the five miles up the holler to see my great aunt when they were dating. As he was walking, it was dark and he had a flashlight. He kept hearing someone or something following him. He would look back and no one was there. He then heard it in the woods.
His flashlight went out and the "thing" screamed and attacked him. His flashlight then came back on as it was leaving and he saw it. It looked back at him with an evil look and ran into the woods. He then took off running to my mom and grandma's house. When he got there, they had seen the deep scratches in his back. They had to rush him to the hospital to be stitched-up and he described it to everyone like this: A white furry bear with a man's face, feet, and a woman's scream. He said it is about 7 feet tall. He still has the scars and can tell you about it!
True West Virginia Ghost Stories eBook
Our complete story collection is now available as an 880 page digital ebook that you can download to your computer or mobile device. After downloading your copy of the ebook, you can read it anywhere without needing an internet connection.
... or feel free to make a contribution.
Stories are personal encounters that were submitted to us by our website visitors. Unless otherwise mentioned, stock photos are used to help represent the story and are not actual photographs that were taken during the author's experience.