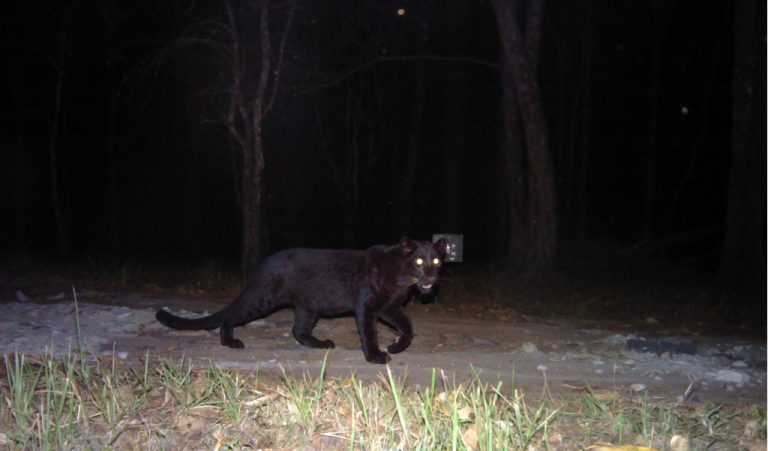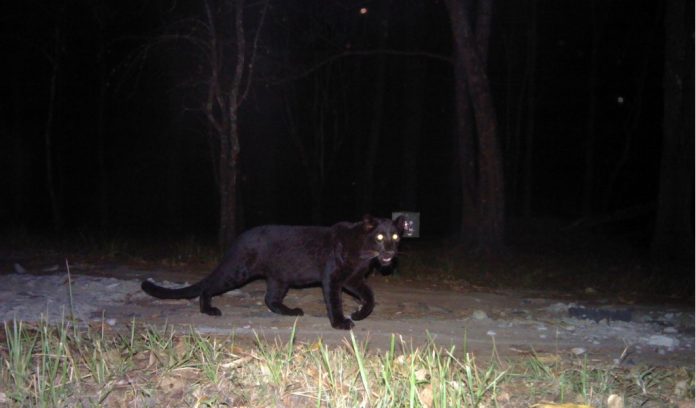 My cousin lives on the out-skirts of Morgantown on a place we call Crown Hill. It's near Rivesville. Well, my cousin and I had a fight at 1:30 AM on 7/23/11. I walk outside to take a breather. In front of me was a large hill with a few scattered trees. I turn on the porch light and sit on the steps. I had the feeling i was being watched and looked at the hill. I saw two glowing eyes. They reflected like a cat's eye. I thought it was my cousin's cat named Midnight. Then I thought again. That thing was too big.
I didn't move, which sent a feeling of stupidity through my body. The creature whines and starts running down the hill. I try to get up quickly but I end up slipping and busting my lip. I get up again and opened the door. I slammed it behind me and the cat hits the door with a large crash. I look out the window and it's licking up the blood from my lip. I let out a squeak and my cousin comes to me. He sees the cat run up the hill again. I noticed a little white spot on its chest and how long its tail was. The whole cat was about 10 feet long and to its shoulder was the height of a black panther.
I looked up black panther pictures and it looked exactly like them. I never believed that black panthers exist in West Virginia, but seeing the changed my whole mind…
Help Support West Virginia Ghosts
Would you like to help support West Virginia Ghosts? Your membership will help us pay for our server costs, continued research, and to bring more awesome content.

Stories are personal encounters that were submitted to us by our website visitors. Unless otherwise mentioned, stock photos are used to help represent the story and are not actual photographs that were taken during the author's experience.