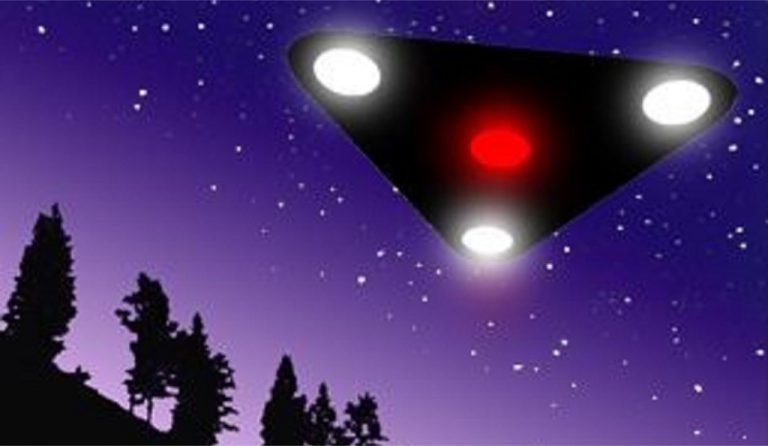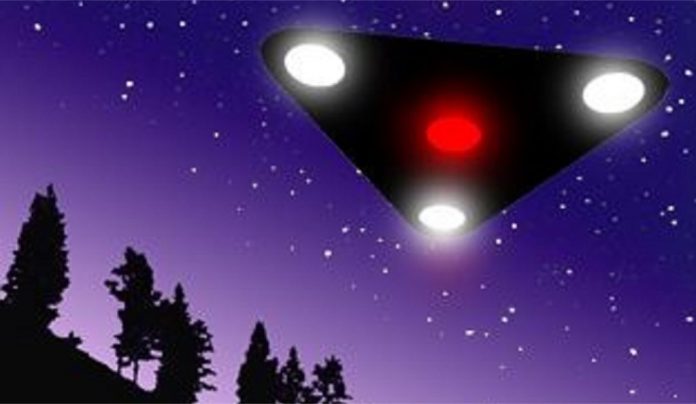 My five kids and I were arriving home from a 4-H meeting in November of 2004. It was around 9:00 pm. I got out of the van, and noticed our dogs, Puff and Big Dog barking like mad. Puff was looking up at the sky standing in the driveway. Big Dog had accidentally been locked in the house that was under construction, right in front of the mobile home we were living in at the time. We could still hear him barking inside.
I told a couple of the kids to run up the driveway, and let Big Dog out of the house. As they did, my oldest daughter, 16-year-old Sarah, stayed with me to help me get the baby out of the van. As I reached in to get her out, I heard a noise above my head. It sounded like loud rocket boosters, with two quick bursts of sound. Me and Sarah looked up and there was a triangle shaped object, slowly flying from the west, going east. We watched it for a minute or so, and in that minute, the other kids came running down the driveway, with Big Dog following and barking. They looked up and saw it too. It had two lights at the front tip, and one light at each back corner.
As we were watching it fly east, it stopped in mid-air, and then went straight north. No curve or anything. How could an ordinary earth made aircraft do that?
The UFO then flew north, and we watched it until it disappeared over the hill.
True West Virginia Ghost Stories eBook
Our complete story collection is now available as an 880 page digital ebook that you can download to your computer or mobile device. After downloading your copy of the ebook, you can read it anywhere without needing an internet connection.
... or feel free to make a contribution.
Stories are personal encounters that were submitted to us by our website visitors. Unless otherwise mentioned, stock photos are used to help represent the story and are not actual photographs that were taken during the author's experience.