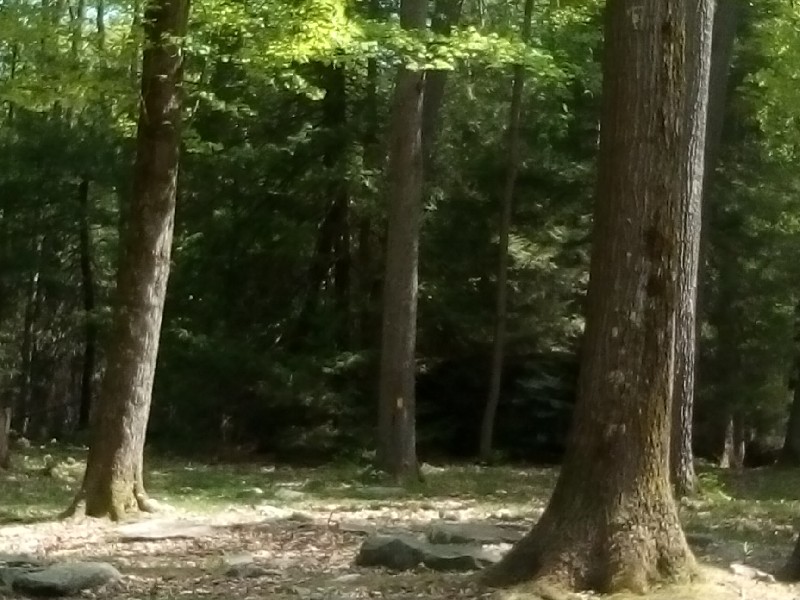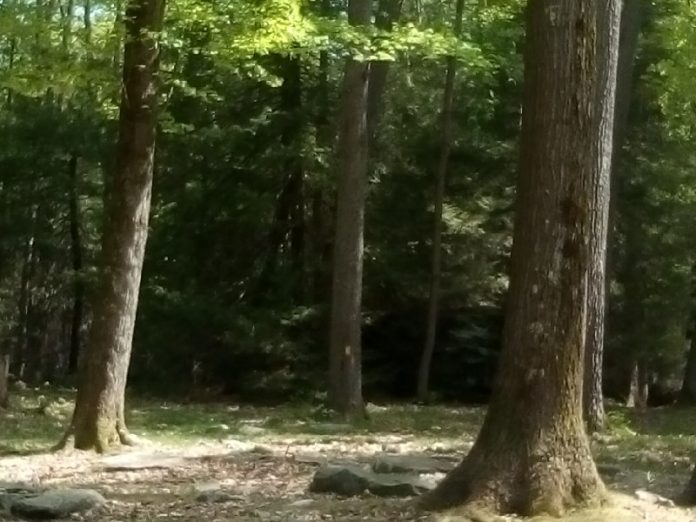 I and my best friend Violet decided to stay at Cabwaylingo park for a week, to fish, hike and relax. We got cabin #3 that was across this dinky hill. The cabin was beautiful, it was my first time there but Violet had visited since she was little. We got settled in and went down to the creek to fish. We heard a screen door shut and a voice. We figured we had neighbors. Later we roasted hotdogs by the campfire.
"I don't think any of these cabins were rented", I said.
"Maybe we just heard the cleaning ladies", Violet suggested.
We ate and talked. When it started getting dark we noticed somebody walking around outside of Cabin #2. I shouted, "Hi!" Silence.
The screen door slammed shut.
We went in for the night. I got up around 9 and made coffee. I sat out on the porch reading when I heard a voice. I looked up to see someone go around the side of the cabin. There wasn't a car in the driveway. I went back to reading, I felt like I was being watched. I looked around and saw nobody. When Violet got up we went hiking. We stopped at the office. I asked Rose the secretary who was our neighbors in #2? She looked puzzled. "There's nobody in that cabin." She said sweetly. "Maybe it was the cleaning ladies than", Violet said.
"No, the cleaning ladies won't be back until tomorrow." The secretary replied.
We just shook it off and went back to our cabin to eat lunch. The rest of the day there was no activity until that night when we heard shouting and crying. We never could see anything. Of course, we reported it the next day. They said it was probably locals. That next day we saw a lady in the yard as we were packing our car. I told the lady bye and she disappeared.
True West Virginia Ghost Stories eBook
Our complete story collection is now available as an 880 page digital ebook that you can download to your computer or mobile device. After downloading your copy of the ebook, you can read it anywhere without needing an internet connection.
... or feel free to make a contribution.
Stories are personal encounters that were submitted to us by our website visitors. Unless otherwise mentioned, stock photos are used to help represent the story and are not actual photographs that were taken during the author's experience.