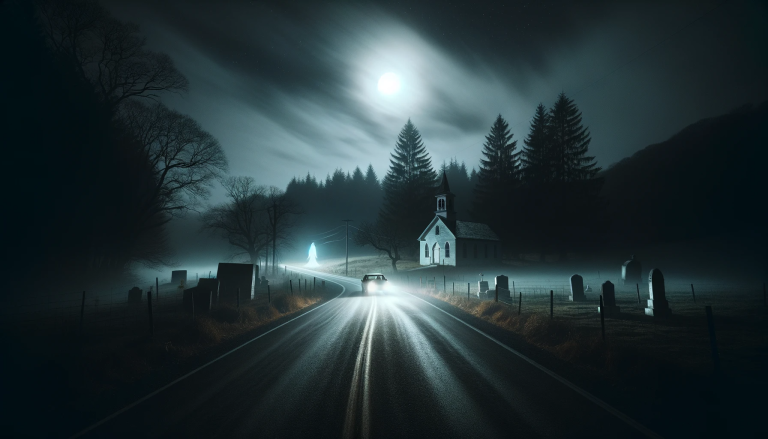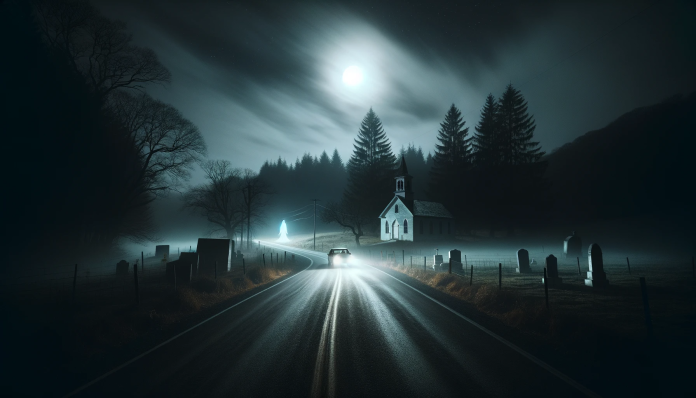 This is just a creepy place, nothing really happened to me, but to my friend. First, I'll tell you what happened to her, she was driving home from Clarksburg one night, and decided to take Stewarts Run Road, which leads into Barbour Co. She was traveling along when she seen a glowing white form in the road, she did not have time to stop, and ended up going through it. She stopped and got out of her car, but there was nothing there, no white form or anything. Anyways, she had told this to a group of our friends, and one of them has a grandmother who lives along Stewart's Run Road.
Her grandmother, said there had been a Warlock, whom had lived along the road in the 1800's, something had gone wrong, and the people of that community decided to kill him because they accused him of doing evil spells. After they murdered the man, they did not want to bury him in the ground, because it may "ruin the ground", so they blocked him up in cement, in the cemetery. His cement tomb is there beside a little white church. It is a creepy little place, especially at night.
True West Virginia Ghost Stories eBook
Our complete story collection is now available as an 880 page digital ebook that you can download to your computer or mobile device. After downloading your copy of the ebook, you can read it anywhere without needing an internet connection.
... or feel free to make a contribution.
Stories are personal encounters that were submitted to us by our website visitors. Unless otherwise mentioned, stock photos are used to help represent the story and are not actual photographs that were taken during the author's experience.