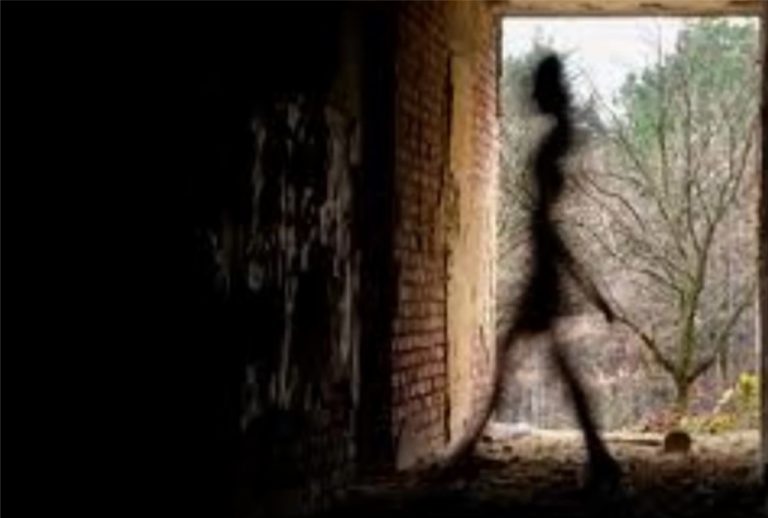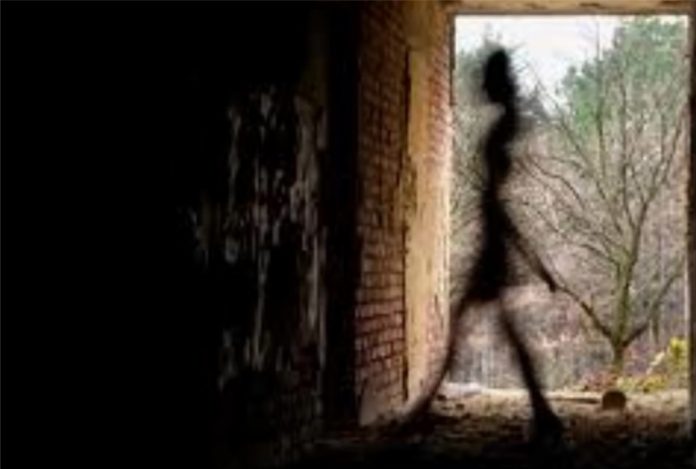 It was not a day for paranormal occurrences. The summer day was so bright and beautiful that I had felt the need to spend most of it outside in the swimming pool. Being sixteen and having the summer all for myself was wonderful. Especially when I was home alone.
After coming inside and fixing something to eat, I sat down on the couch and tuned on the TV. My little dog Gimli, a dachshund mix, was sound asleep beside of me. Suddenly Gimli bolted upright and ran to the bottom of the stairs, which led up to the second level of the house, and began barking and growling furiously. I recall how shocked I felt at such unusual behavior from her and I told her twice to "Be quiet!" and "Stop that!"
Then I heard it.
What sounded like a woman in high heels started from the very back of the upstairs, walking through the hall, then into my parents bedroom which was over the living room and back out into the hallway. To my shock, "she" then began making her way down the stairs.
By this point, I was on my feet and staring curiously at the steps and Gimli who was still carrying on like mad. I watched and listened as this high-heeled phantom, walked down the steps. Finally, when "she" reached the middle I managed to say, "Who's there?" The sounds abruptly ceased.
I was not the only one to hear the high-heeled phantom that summer. My sister Jacque was home with me another day and she heard it as well. I heard it several more times that summer and it continued into the fall but was never heard after that.
Facebook Comments
True West Virginia Ghost Stories eBook
Our complete story collection is now available as an 880 page digital ebook that you can download to your computer or mobile device. After downloading your copy of the ebook, you can read it anywhere without needing an internet connection.
... or feel free to make a contribution.
Stories are personal encounters that were submitted to us by our website visitors. Unless otherwise mentioned, stock photos are used to help represent the story and are not actual photographs that were taken during the author's experience.