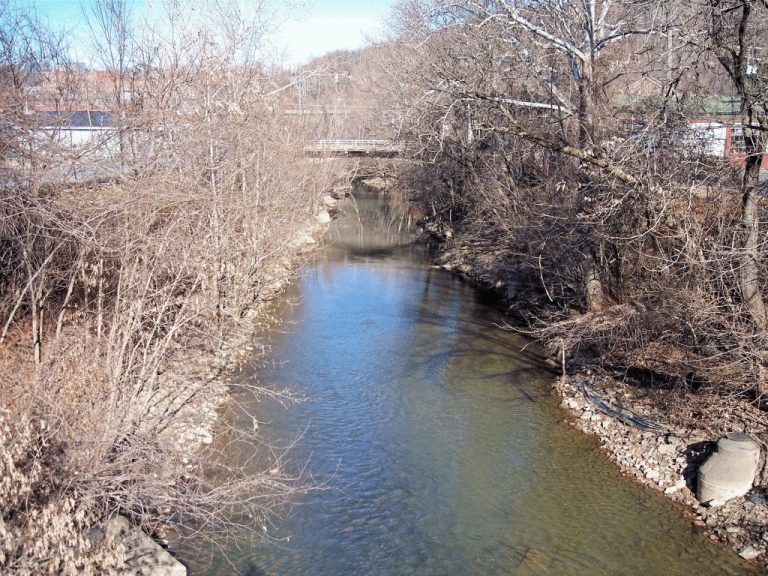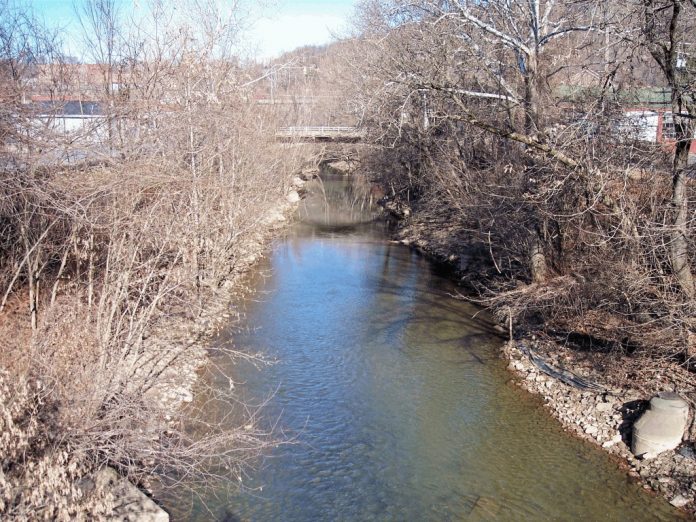 I was seven years old and living in Mingo County, West Virginia, in a small community called Chattaroy. My father, uncle and my four brothers were on our front porch at dusk and beginning of dark. We were laughing, talking, and swinging, when we heard a noise coming from the creek in front of our house.
We lived in an old mining camp area and the road in front of our house was an old railroad track. The track had long since gone, but the bridge was still there and being used for automobile traffic. The bridge was directly in front of our house.
The noise sounded like someone walking in the creek with boots on or with a high step. That was not uncommon in our area, as the kids often walked the creek to catch minnows to go fishing. Therefore, at first we did not pay much attention. However, as time passed the sound became louder so we all turned to see who was walking the creek at this time of day. We could hear the sound and it was almost upon us. As the sound got louder, we saw a figure walking in the creek, but at first, we could not see who it was. Then the person was clear, we could see clearly that the person was wearing a suit and a white shirt with a high collar. The problem was he had no head. At first, my dad thought it was a joke, so he shouted at the figure and we all started walking toward the creek. Actually, we ran toward the creek. My brothers who were all older than me, wanted to get to the guy to see what he was doing.
When we got to the creek, the guy was passing by in front of us and we could see clearly that he was about 6 foot tall and no head. We looked at each other and just stared at the guy. My dad was silent, and my uncle ran to the bridge to see what the guy looked like when he came out from under the bridge. We all ran to the bridge to look down on the guy. We waited and waited, but he did not come out from under the bridge. One of my brothers ran back to see if he had stopped underneath, but there was no one there. While my uncle and dad stayed on one side of the bridge, we all went to go through to make sure the guy was not hiding. He wasn't.
We were all shaken and somewhat scared. My dad had to keep telling me it was OK and he could explain what had happened. He told my brothers and me that when the train still ran up the hollow, a guy was going to his wedding and was walking down the track, when he fell and his head was taken off by a train. This accident had occurred on the bridge in front of my house. They had said that if the guy had walked down the creek he would have still been alive.
From that point on, we never looked when we heard noises coming from the creek. In fact, we all went inside and made a point of not looking. To this day, the bridge is believed to be haunted and the guy is still walking under the bridge.
True West Virginia Ghost Stories eBook
Our complete story collection is now available as an 880 page digital ebook that you can download to your computer or mobile device. After downloading your copy of the ebook, you can read it anywhere without needing an internet connection.
... or feel free to make a contribution.
Stories are personal encounters that were submitted to us by our website visitors. Unless otherwise mentioned, stock photos are used to help represent the story and are not actual photographs that were taken during the author's experience.