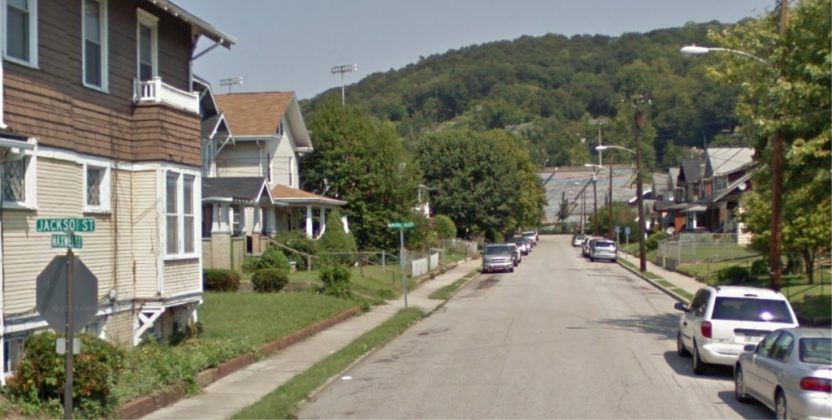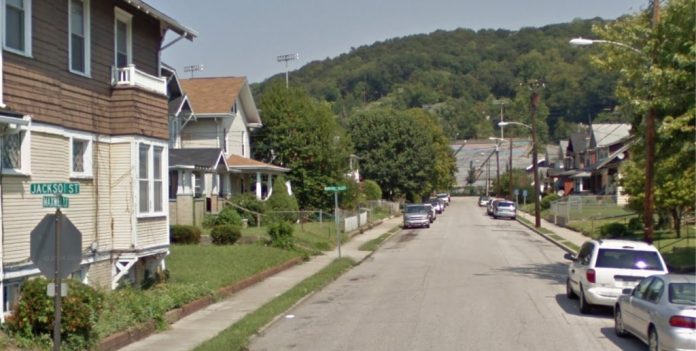 In the summer of 1986 a friend and I had found the perfect apartment. It was the second floor of a nice two story home on Maxwell Street in Charleston. We had recruited a neighbor to help us. He was young and strong so he got the heavy work. We had gotten everything moved in by 4 p.m. or 5 p.m. My neighbor Jay and I were in my room finishing up when we decided to set down for a few minutes rest. We were chatting about many different things when I saw something out the corner of my eye. I turned and looked and there she sat; a young girl about 19 or so, long wavy brown hair, very pretty, with a long white nightgown on. The gown had a high neck and long sleeves. It will styled around 1800s. I looked at Jay and asked him if he could see the girl sitting in the chair at the foot of the bed. He said he did not and asked me if I was crazy or just trying to scare him. I said no not crazy or trying to scare him, she is sitting in that chair. The girl looked at me and smiled, got up and walked out of the room. I got up to follow her into the hallway but she was gone. I went to my roommates bedroom and asked her if she had seen anything she said she had not. She also thought I was crazy or making it up.
Several nights later I had went to bed around 11 p.m. because I had to get up early the next morning and go to work. I was awakened later by the bed shaking. When I raised up, there the girl was standing at the foot of the bed shaking it. She was looking at me pleadingly. I was so scared. I yelled for my roommate and she came running. When my roommate Margie came into the room, the girl vanished. I told Margie why I had yelled for her and of course she said I was nuts.
I would see this girl in every room including the bedroom, bathroom, kitchen, hallway, but never in the living room.
When we had friends over she would walk up the stairway into the hall and come to the living room door and stare at me. No one would ever see her. All my friends thought I was a liar.
A couple weeks later I was spending the night with my family in Jackson County, when Margie called me screaming frantically. She had seen the girl in her bedroom. The girl was standing just inside the doorway, when Margie saw her she turned and went down the hall to my room, went inside, and disappeared.
After Margie had saw the girl then everyone that came over saw her.
I had went to bed one night, I had not been asleep long when I woke up feeling paralyzed. I looked down at the foot of the bed and there she was leaning over the bed holding onto my ankles. I screamed as loud as I could for Margie. Margie never came. I kept screaming and finally she let go. I then could move. I jumped up and ran to Margie's room and got her and the telephone and headed for the door. That was it. I could not take it any longer. The girl was driving me crazy. I called my mother and told her what had happened. The next day she found a lady in Kanawha City to help me.
When I spoke with the woman on the phone she told me to ask the girl to come with me when I left the house to come see her. I did this. When I got to the ladies house, we went to her dining room and sat at the table. No weird stuff, just a couple of white candles and a beautiful white cloth on the table. We sat across from each other and I told her everything that happened with the girl at the apartment. She asked me to put my hands in hers, I did. She told me to tell the girl to go to her and stay with her and that she would help her. I did. When I did that the girl was sitting across the table from me. I was holding her hands. You would think they would be cold but surprisingly they were warm and soft. She smiled and was gone.
After she was gone, the lady told me that the girls name was Brenda, she was from Clay County. Brenda had been a nanny in the house that had once stood on the property. The man of the house whose children Brenda cared for had been very mean to Brenda and did terrible things to her. He had hurt her on many occasions. He had hurt her so bad that she died from the last attack.
All of these years that house and the one I lived in had stood on the property, Brenda waited until someone could see her and could help her go to the other side. I never saw Brenda again. The apartment was quite. Brenda had finally gotten the peace she so longed for.
True West Virginia Ghost Stories eBook
Our complete story collection is now available as an 880 page digital ebook that you can download to your computer or mobile device. After downloading your copy of the ebook, you can read it anywhere without needing an internet connection.
... or feel free to make a contribution.
Stories are personal encounters that were submitted to us by our website visitors. Unless otherwise mentioned, stock photos are used to help represent the story and are not actual photographs that were taken during the author's experience.