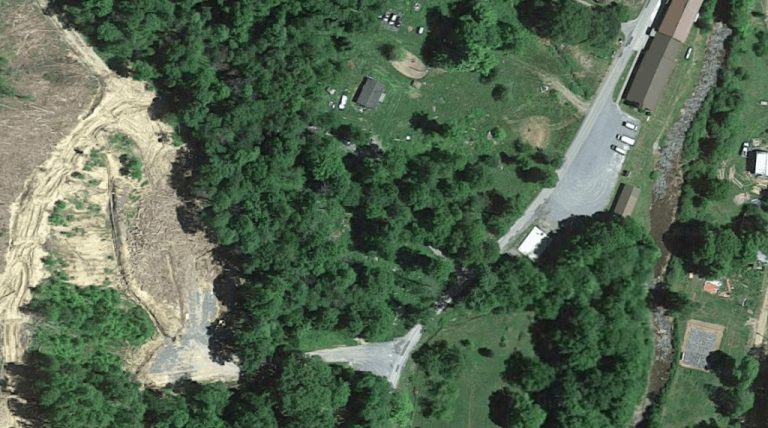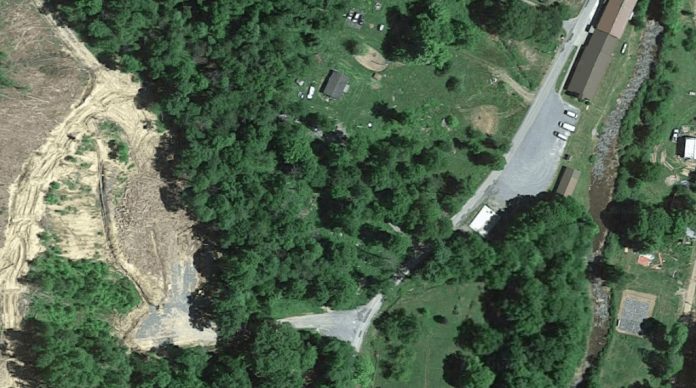 There are so many ghosts that haunt this "holler" (as we call it), but I will only tell you about the ones that I have seen personally. There is a place up this road referred to as the "cuts" and at this certain place myself and many others have seen an old man walking along side of road and then he crosses the road (most usually in front of someone's vehicle). This old man is said to be searching for his money.
The story goes that this man had a lot of money and hid it across the road from the "cuts" in a rock cliff. Apparently one night some kids jumped the old man and started beating him to try and get him to give in and tell them where the money was, but they beat him up so bad he died.
The other ghost is related to my family and has been seen on my grandmas property many times by almost everyone who lives up this road and everyone who attends the Little Laurel Baptist Church.
There used to be a house in my grandmas field where my grandpa and his family lived. One night the house burned down and unfortunately my grandpa's sister hid under a wash tub in the kitchen and burned to death. There is a single pine tree that grows in this field and if that house were still standing it would be in the front yard. My grandpa's sister loved to sit in the shade of this tree and play. This tree is where I saw her.
One night I was on my way up to my grandmas house (her house is above this tree) and I saw a girl with long dark hair and a white gown on (looked like a night gown) and she walked out in the middle of the road and raised her hand as if trying to get me to stop, so I did. I rolled down the window and as she walked to the window I noticed that she was kind of translucent (which really freaked me out); when she got to the window I asked if I could help her (knowing already something was really odd), she didn't say anything, but she did point to where that house would be setting and then she vanished (I know this all sounds kinda of cheesy, but it DID happen). I hit the gas and flew on up the hill to my grandmas. When I got there I told everyone what I saw and my grandma just shook her head and said honey she is always flagging people down.
True West Virginia Ghost Stories eBook
Our complete story collection is now available as an 880 page digital ebook that you can download to your computer or mobile device. After downloading your copy of the ebook, you can read it anywhere without needing an internet connection.
... or feel free to make a contribution.
Stories are personal encounters that were submitted to us by our website visitors. Unless otherwise mentioned, stock photos are used to help represent the story and are not actual photographs that were taken during the author's experience.