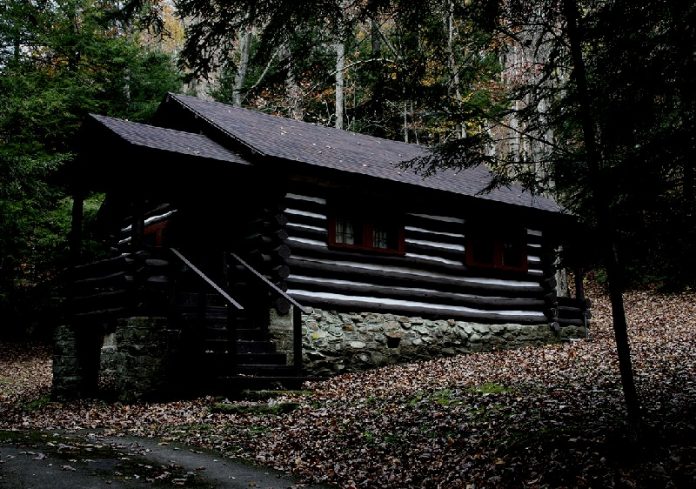 My Family went and stayed at Cabwaylingo state forest in 2015 for the first time ever. First off we were from Ohio and didn't know what to expect. When we arrived we were staying in cabin #7, but there was a plumbing problem. Six hours later we were moved to cabin 13 on the hill, the name of it was Somer's cabin. I loved that it was upon a hill, and the scenery and the quietness. This cabin had a loft so me and my sister Fayth climbed up and slept.
Sometime around 3 am there was a loud banging on the door. I peeked down, my dad entered the living room. "Who's there?" My dad shouted. Silence. He shouted again and peeked out the window. He said nobody was there and to go back to sleep. Close to 6 am we were awakened by crying. Once again I peeked down from the loft. My dad opened the door this time but nobody was there. So we all went back to sleep, 30 minutes later there was a banging on the door again. My dad ran in and screamed, "Go away!"
Later that day the security guard came around to bring us wood. We told him about it and he said it might be locals fooling around. Everything went well that day till we went to bed. Around 3 am it started all over again. We were beyond frightened. We just huddled in my parents' bed till morning. We left there never to return. I do not know the story behind this but, I know it's true.
True West Virginia Ghost Stories eBook
Our complete story collection is now available as an 880 page digital ebook that you can download to your computer or mobile device. After downloading your copy of the ebook, you can read it anywhere without needing an internet connection.
... or feel free to make a contribution.
Stories are personal encounters that were submitted to us by our website visitors. Unless otherwise mentioned, stock photos are used to help represent the story and are not actual photographs that were taken during the author's experience.