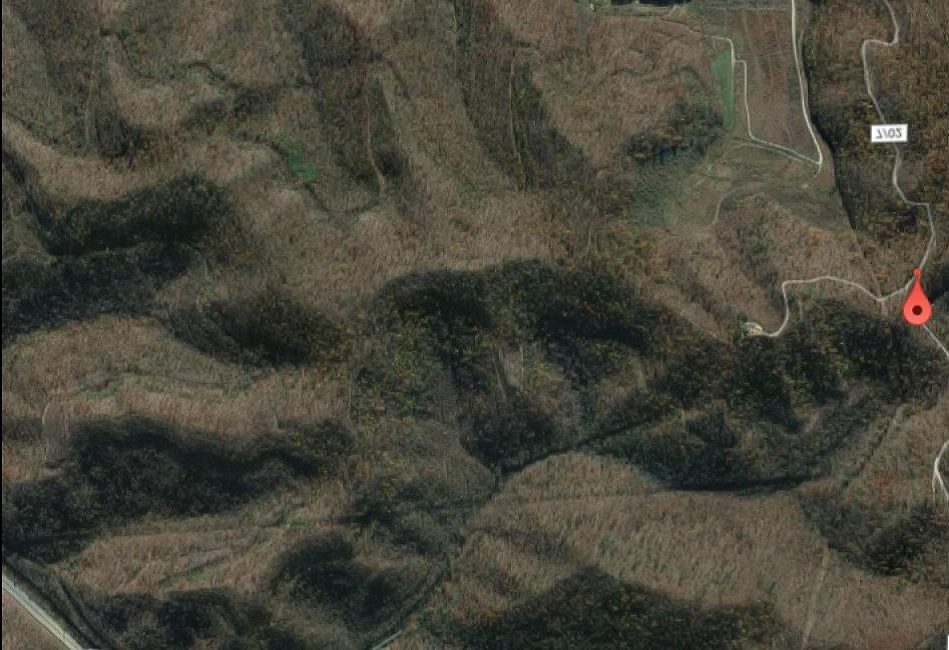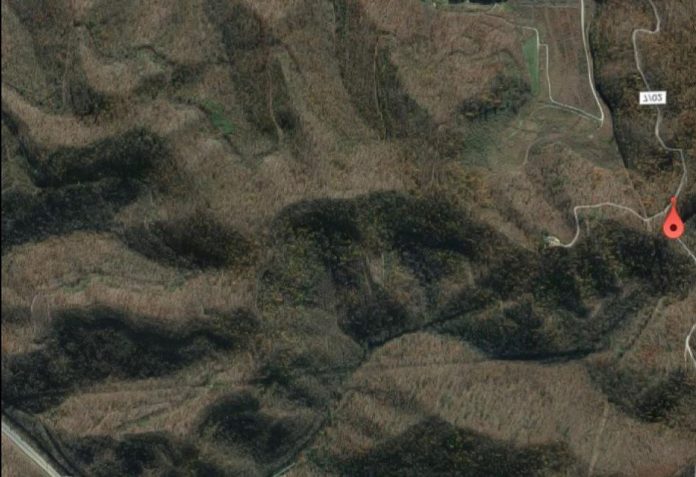 Being a Surveyor in my past career, I had come across an area that I wanted to share with my wife. A forest Fire tower and a microwave unit on one of the most remote areas in Southern WV. In surveying the area before, and probably just as true nowadays, was the fact there were no sounds of the wild. No birds tweeting, no squirrels squawking, or any of the noises one would find in WV mountain wild areas.
I stopped our car at the widened area, near the junction of the gated forest fire tower road 7/07, just off the 22 mine Road, near Whitman, Logan County WV. We got out of the vehicle, and immediately my wife told me she felt as though we were being watched. The whole road had a history of being built with the bones of Chinese, Italians, Poor whites and Blacks' bones being used as the ballast or underlayment for the concrete highway used to service the mines in 22 Mine Hollow. They were shot or beaten and left to lay where they died and covered over with the sand, gravel, and concrete that made the road.
As I consoled her and told her there was nothing to be afraid of, we continued to put on a backpack and begin our journey up the Forest fire tower road. Shortly after passing the gate, I looked up and a tall, skinny figure appeared out of nowhere, just ahead of us, maybe 100′ further up the road. I had been almost sure there was no one there before, as I would have waited until they passed before we left the vehicle in the hands of a stranger.
As he got closer, I noticed he had a brimmed hat on with the hood of a jacket pulled over the top of the hat. He held his head down, as not to expose very much of what looked like an unshaven face. His clothing was that of 1920's-30's style and was dirty and ragged. I spoke to him cordially but had no response. Head down continuing his walk down the road. As he passed, I could smell the smell of sweat, and body odor. By this time she was frantic. Frantic to leave, for she had really bad, evil feelings from just being here, much less a man walking past us, not even making a sound with his footsteps, as he passed. Total silence. I know he was real, for the wind of his passing against my face, and the smell of his overworked body filled the air. He turned at the base of the forest fire tower road and headed toward US 119 junction. My wife threatened to leave without me, so I walked back to her and tried to tell her there was nothing to fear. However, her with her feelings of unholiness abounding forced me to walk her back to the vehicle.
As we got into the vehicle and pulled away down the main 22 Mine road toward the junction of US 119. I noticed that we didn't pass the fellow we had seen before. So at the junction of the main highway, I turned and went back up the road where we had just come from, hoping to see the fellow, and maybe he is resting alongside the road, that I had missed before, the whole while, trying to calm my wife telling me that I was crazy for going back.
We went to the end of the mine road, where it emptied into an area where rows of the mining camp houses once stood. I passed no one. The guy totally disappeared. Had it been such a circumstance that maybe over the edge of the road in one of the hollows there may have been somewhere for him to go, would have explained it. But this area was totally out in the middle of nowhere, no homes within several miles at that time.
I took my wife home and I have wondered to this day about the encounter we had with a possible ghost, one who had given his life trying to build a road to nowhere. To this day, when I have returned, one can feel the evil that surrounds the whole mountain and road that led to No. 22 Mine, Island Creek Coal Company. No Noise, no sounds of wildlife, only the eerie sound of one's own breath, still bounds the length of this roadway built by hundreds back many years ago. This is but one of the many stories that make this place one of the most haunted places in southern West Virginia.
True West Virginia Ghost Stories eBook
Our complete story collection is now available as an 880 page digital ebook that you can download to your computer or mobile device. After downloading your copy of the ebook, you can read it anywhere without needing an internet connection.
... or feel free to make a contribution.
Stories are personal encounters that were submitted to us by our website visitors. Unless otherwise mentioned, stock photos are used to help represent the story and are not actual photographs that were taken during the author's experience.