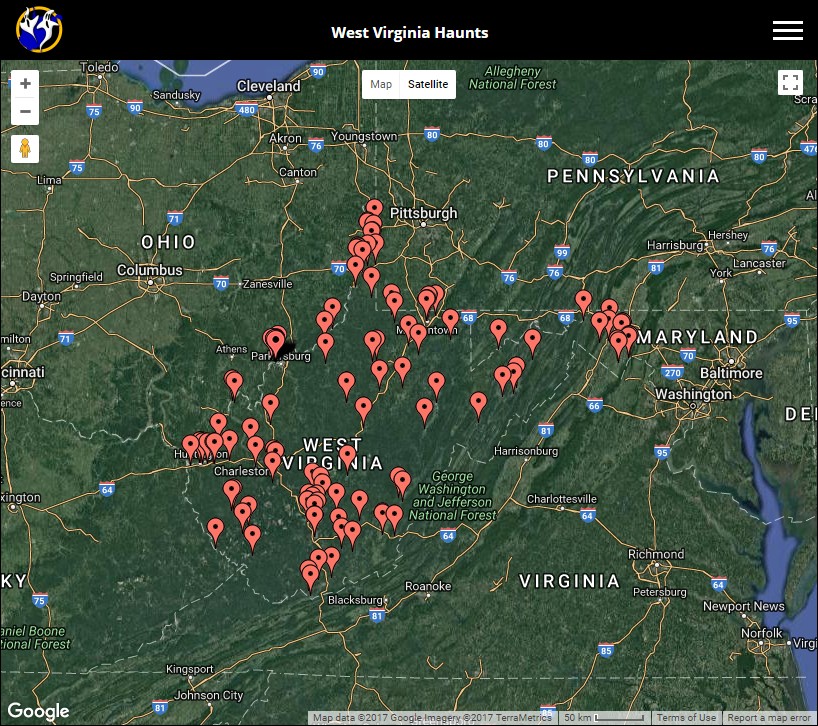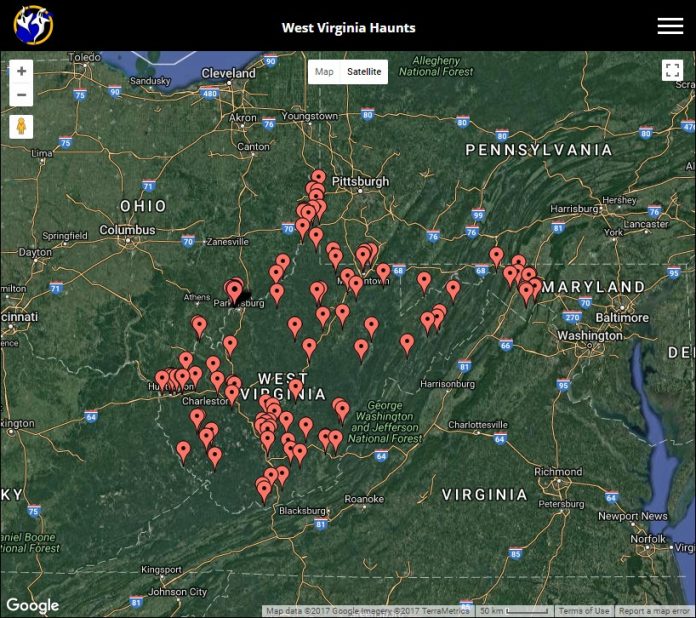 Over the past 17 years, we have received a number of submissions of haunted locations from within West Virginia. We compiled all of these locations into a web app called West Virginia Haunts. There are over 130 haunted locations on the interactive map.
We decided to move away from device oriented platforms and move towards web apps since they provide compatibility across all devices. This also allows us to update one app and have it update for everyone, which gives us more time to work with other features instead of concentrating purely on development.
We do not personally guarantee that any of these locations are haunted; we list what locals, eyewitnesses, and others believe or witnessed for themselves to be haunted. We take many steps in order to verify that our information is accurate. However, we cannot be fully responsible for inaccuracies caused by incorrect information from sources, and we apologize should there be any.
Never trespass on locations, and always get permission first. It is EXTREMELY DANGEROUS to enter abandoned buildings, as they may have bacteria, mold, asbestos, and an unsafe structure. We are not responsible for anything you do.
True West Virginia Ghost Stories eBook
Our complete story collection is now available as an 880 page digital ebook that you can download to your computer or mobile device. After downloading your copy of the ebook, you can read it anywhere without needing an internet connection.
... or feel free to make a contribution.