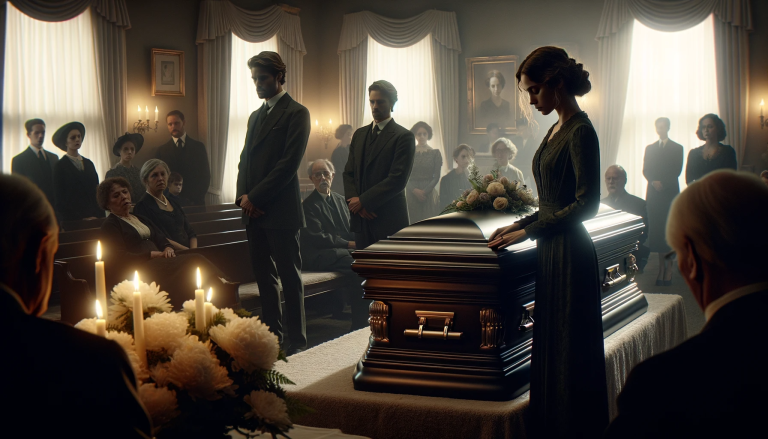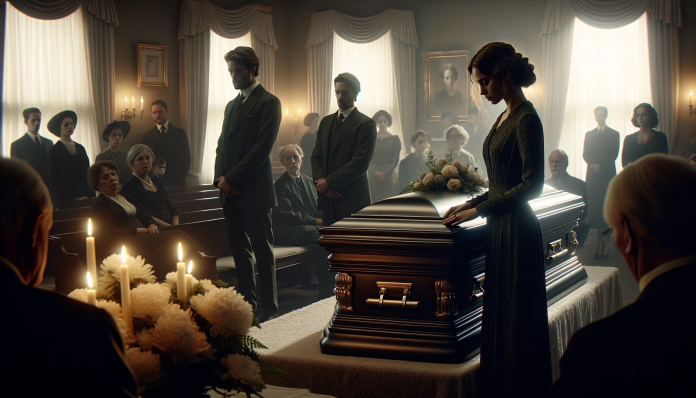 It was a terrible time in my life. My wonderful Mother lost her life to Cancer and I was at the funeral home saying my last good-byes with all the rest of my family. I was trying to be strong for my Dad and my sister Thelma. They were both devastated with grief. I took it upon myself to be the leader that day.
I went to the coffin and bent to kiss my Mom smelling her perfume still clinging to her hair even though it had been washed many times during her coma. I turned and waited for My Dad to walk with me down the aisle to the door when I saw the most handsome man sitting next to my cousin Mary. I knew he had to be a relative because he looked like my Mom. He gave me a sad smile as I walked past him and I smiled back.
I didn't see him at the graveyard even though most of the family was there to put my Mom's body to rest. This is customary in the family to go to the graveyard and then to the deceased home to eat and talk of the loved one passed.
A terrible storm was brewing when we got home. Everyone was making a mad dash to get inside before it started raining. The stranger was still on my mind when my cousin Mary came to hug me and see if I was doing all right. I asked her "Who was that man sitting next to you at the funeral" and she said surprisingly "My husband Richard honey you've known him for years" then I told her no the man on your right and her face turned white and she said "No one I was sitting on the first seat". I started crying then because I realized why the man looked so much like my Mother. That was the spirit of my brother who died six years before. The unusual thing is my brother never walked, or talked. In life he was severely retarded and never had a mind or a body that was anything near as handsome or striking as he is now.
True West Virginia Ghost Stories eBook
Our complete story collection is now available as an 880 page digital ebook that you can download to your computer or mobile device. After downloading your copy of the ebook, you can read it anywhere without needing an internet connection.
... or feel free to make a contribution.
Stories are personal encounters that were submitted to us by our website visitors. Unless otherwise mentioned, stock photos are used to help represent the story and are not actual photographs that were taken during the author's experience.