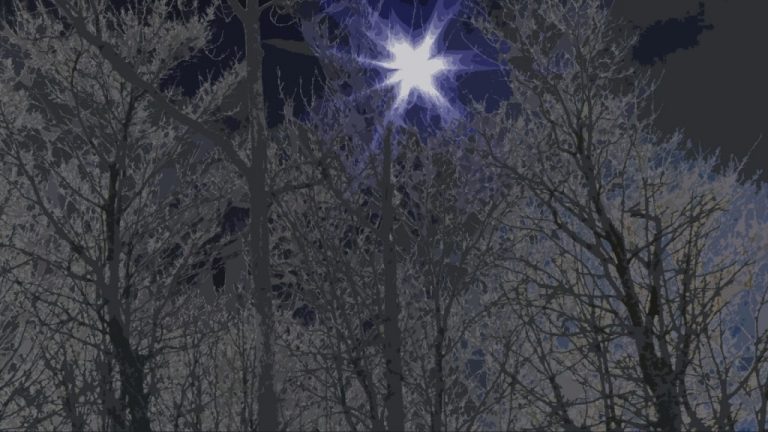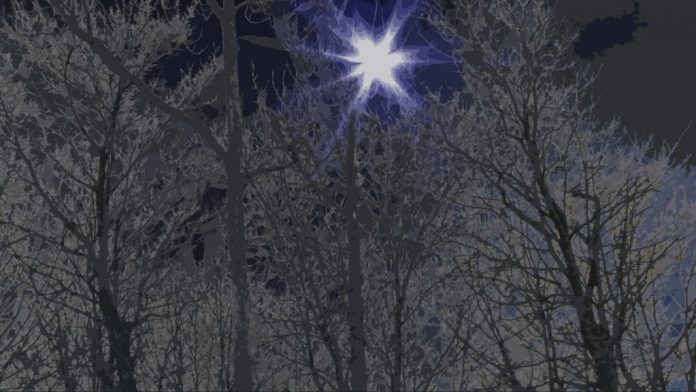 I was 13 or 14 years old it was I my friends Mike Wayne and my brother Jamie, and Mike's little brother Anthony. We were all going to "brave the elements" and camp out, in Mike's front yard. Wayne and Jamie went to the store to get the normal supplies pop, chips, and candy. Mike's little brother was only seven or eight and naive.
We scared the daylights out of this kid on a daily basis with all the normal scary ghost, monster and demon stories. It was dusk and the stars were almost all visible when I looked at Mike with a wink and said to Anthony as I looked up at the sky in the direction of what I thought was a high jet "Look at that UFO." Anthony gave one look and said yeah right.
However, not 2 seconds after he looked away the "JET" which had been traveling in a straight path abruptly turned another direction, sped up, went right across the sky, then stopped got very bright then burnt out. Mike and I were dumbfounded. Of course, Anthony had not seen it. We told the others as soon as they got back and they thought we were lying.
We told this story nearly everyday that summer and almost no one believed us. At the end of the summer, we told the story to a friend who had just gotten back from New Mexico. She thought she knew everything. She immediately concluded, "It was just a satellite being launched into space" because she had seen them all summer. That is when I tried to explain that things like that happen in New Mexico that is close to Area 51 and in the desserts are where the government has those air research places or whatever but that our nearest place would, be like in Florida at Kennedy where they launch the space shuttles. I think it was Extraterrestrial and possibly it heard us but I will probably never know.
Help Support West Virginia Ghosts
Would you like to help support West Virginia Ghosts? Your membership will help us pay for our server costs, continued research, and to bring more awesome content.

Stories are personal encounters that were submitted to us by our website visitors. Unless otherwise mentioned, stock photos are used to help represent the story and are not actual photographs that were taken during the author's experience.