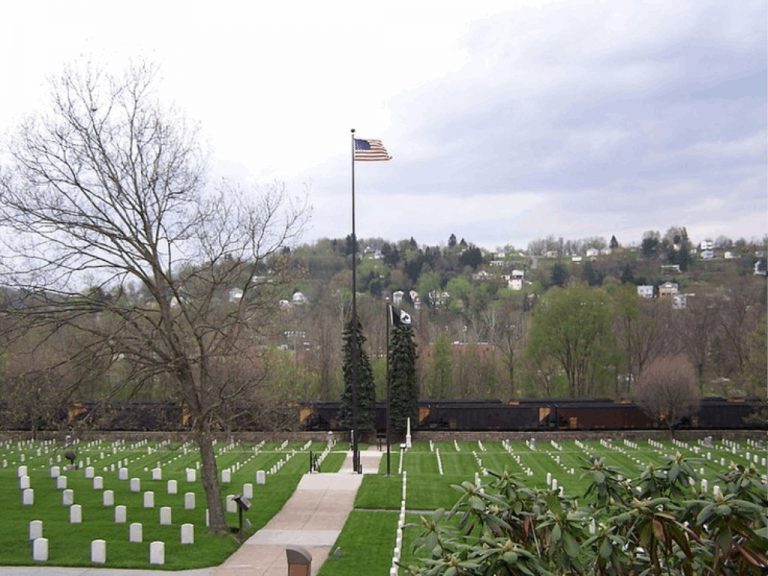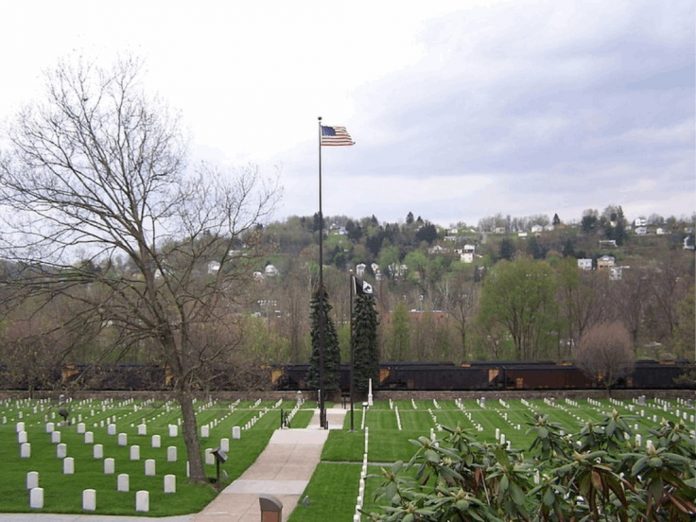 My family and I moved to Morgantown, West Virginia when my son was around 9 months old. We lived in an apartment on the second floor of a house directly across from a very old, very large cemetery. It is a well maintained cemetery and has many walkways. We loved to walk around in it, and look at the dates on the grave stones. Some of the gravestones date back to the 1700's, but most of them are from 1900 on. Anyway, my son learned to walk at around 13 months, and I loved to take him for a walk in the cemetery because the roads were level and it was safe. He used to stop to rest, sitting on gravestones. After a while, I began to notice a pattern to his "rest stops". They were always Ladies who died in their 70's or 80's. We jokingly referred to them as his grandma's, and chalked it up to coincidence.
One day, I was walking with him as usual and he wandered into the center of a cluster of stones. He began to pat one of the stones. The name on the stone was "Goodhill". The other stones around it were also from the "Goodhill" family. (By the way, I changed the name because I don't know if members of this family are still around–lets just say it was a VERY distinctive name.) After patting on one of the stones, my son took off across the grass. He was very intent and walking faster than normal, so I let him go. On the other side of the cemetery, under a tree, he stopped by another gravestone. It was by itself, under the tree. The name on the stone was "Goodhill"—the same name from the cluster of stones he stopped at earlier. I looked at every marker surrounding the stone, there were no others by the same name. It seems that someone was trying to let my son know they were all alone.
In the same cemetery, weeks later, we were walking again and my son led me to another grave stone. I stood there laughing hysterically, and my husband asked me what was wrong. I pointed, and he too began to laugh. You see, my family and I love the poem, by Dylan Thomas, called "A Child's Christmas in Whales". We even have the movie. My son was not yet old enough, at 14 months, to know the movie well, but he led us to a stone marked "PROTHEROW". Mrs. Protherow is a very colorful character from the story. Incidentally, there are no other stones anywhere in the cemetery with that name. It seems, that yet again, my son has connections.
One last story to creep you out. We moved away from the cemetery, so alas, this is the last one. My husband and I, our two children, and one of my husband's disabled clients were walking through the cemetery, looking at the older graves and commenting on the vandalism toward the back. There are two "above ground" crypts – coffin sized, in stone. One has a hole in the end. My husband jokingly knocked on one of the stones and said, "hello in there." We all ran, yelling at him. I have no Idea why we all ran either. I picked up my son and took off, leaving him laughing behind us. When I got to the top of the hill, I stopped, feeling better. My husband was walking rapidly toward us with a strange, but amused look on his face. On his left hand, the one he used to knock on the grave, were three long scratches. He said that they didn't hurt, and that he didn't scrape his hand on anything. My hubby loves to joke, so I drilled him for the rest of the afternoon. He insisted that he wasn't lying. The next morning, the scratches were GONE. A warning not to mess with their grave?
True West Virginia Ghost Stories eBook
Our complete story collection is now available as an 880 page digital ebook that you can download to your computer or mobile device. After downloading your copy of the ebook, you can read it anywhere without needing an internet connection.
... or feel free to make a contribution.
Stories are personal encounters that were submitted to us by our website visitors. Unless otherwise mentioned, stock photos are used to help represent the story and are not actual photographs that were taken during the author's experience.