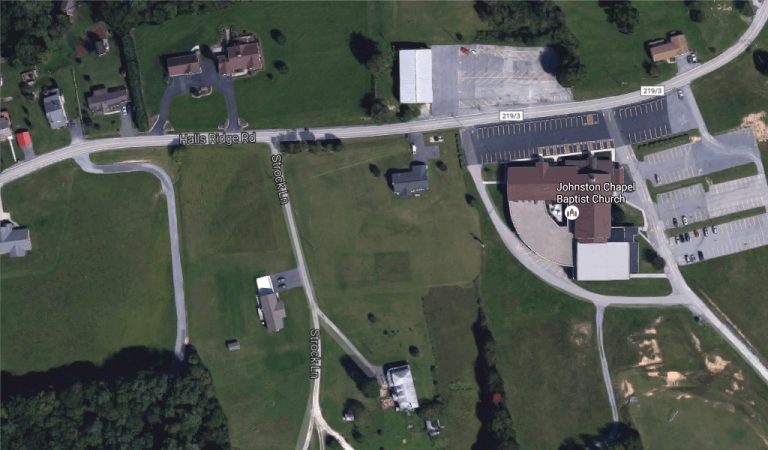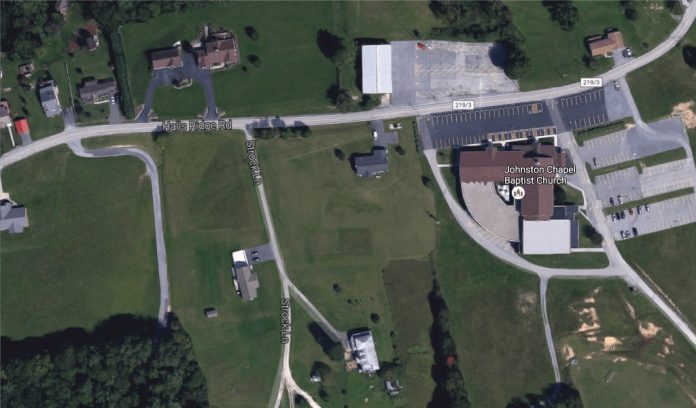 This was my childhood home, I was raised here since I was a small child although I have not lived in the house for the past 5 years, I'm married now and live In Virginia Beach. Every morning at 5 am on the dot, You can HEAR my great-great grandmother starting a fire in the wood stove and putting the kettle on for coffee. I and almost all of my family members and house guests have seen apparitions of a little girl, a soldier, great-great-grandmother, 3 men my grandfather used to call "The Roache Brothers" whose graves are down in the woods about 2 acres down from the house. We have also seen a woman walking in the orchard in early morning wearing Victorian period clothing typical of a "classy" lady of the times. There are several native American spirits on the property, in the woods, and near the springs.
Some of the ghosts like to play tricks, manifest themselves, or even move objects. There are (estimated by myself) to be 50+ spirits, ghosts, and shadow ghosts at the property, and you might consider a few of them to be "poltergeists".
The little girl, for example, likes to take things and hide them, just to watch you go mad looking for it, then puts it back in the place you first had it, often times you can feel or see her shortly after this happens. The soldier that is often seen in the upstairs corridor often shows himself (for some reason only from the waist up) and stares with a menacing grin… this particular spirit always scared me growing up, I had to walk down that corridor to get to my bedroom every night. Among other happenings are basic "haunts", doors opening (yes you can actually SEE the door knobs turning!), cabinets and drawers in the kitchen are found all open yet no one was in the kitchen. We would close them, leave the room and comeback a few hours later and they would all be open. The pets of the house all seem bothered by the dining room, basement, upstairs corridor, the master bedroom upstairs, and the kitchen. The dogs totally refused to go upstairs under ANY circumstances, the cats hissed at things, even the deer outside that would normally be tempted to eat the fruit in the orchard were leery of the trees.
My grandfather passed away in June of 2003. Since his death, my aunts have had control over his estate. Recently the Will came out of probate and we were allowed to go pick one item from the house to take to remind us of grandpa. I asked for his wedding ring and of course, was refused it, as a result, I think my grandfather is there too now because my aunt kept tripping over some "unseen" item after telling me I could not have the ring. I do not have anything of my grandfather's now, only a few photographs and memories, I was denied any item because of my "outlandish request" for the wedding ring which I felt I should have because I was his favorite granddaughter. I felt a warm presence at the house undoubtedly it's my recently passed grandfather.
Anyone wishing to visit the Manor, There is presently no one living in the house, And I don't see any reason why you wouldn't be able to walk around the outside of it and in the woods. If there happens to be a family member there, just tell them what was posted and they might allow you to view the place. It is located on Halls Ridge Road, right before Johnson's Chapel Church. You will see the Manor from the road.
True West Virginia Ghost Stories eBook
Our complete story collection is now available as an 880 page digital ebook that you can download to your computer or mobile device. After downloading your copy of the ebook, you can read it anywhere without needing an internet connection.
... or feel free to make a contribution.
Stories are personal encounters that were submitted to us by our website visitors. Unless otherwise mentioned, stock photos are used to help represent the story and are not actual photographs that were taken during the author's experience.