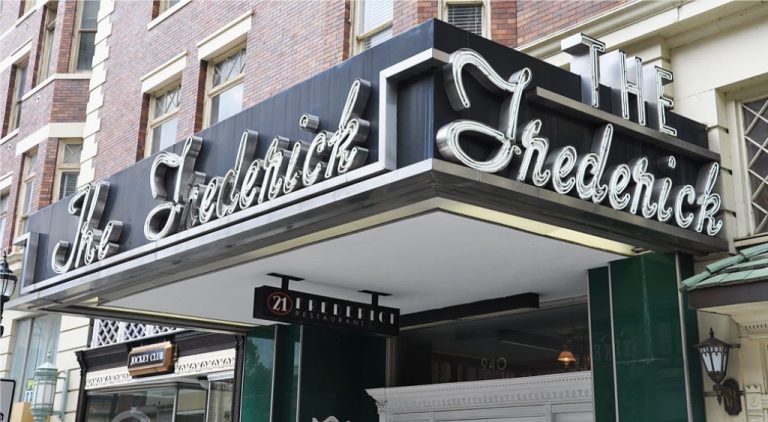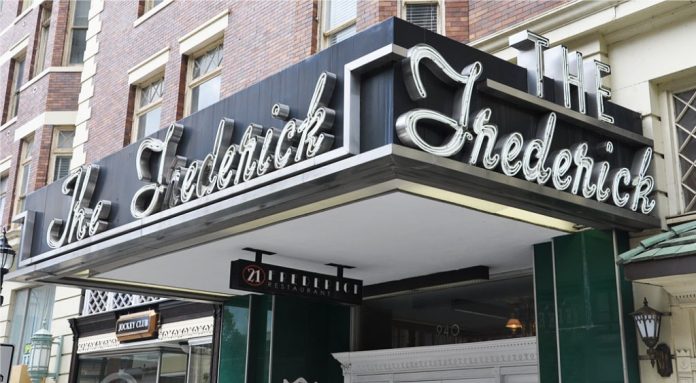 Let me say this, I have always believed in ghosts, spirits and the supernatural but had never had the experience of such an encounter other than sensing someone was standing behind me and no one was really there. You know, the standard stuff, which was until earlier this year.
I will start at the beginning. It was mid January 2002 and I was in a hurry to finish a term paper for my Advanced Placement writing class when lucky for me, my printer breaks. My last resort is to head over to my mother's office, which is located in the old Frederick Hotel in Huntington.
Here's a bit of history and background that helps explain my story; the Hotel was built in the early 1900s and remained the finest Hotel in the Tri-State until the 1970s when she closed her doors and was converted to an office building. It was a Sunday afternoon and the old hotel was deserted when I was finishing my paper.
Now, I had heard numerous tales of the building being inhabited by several different ghosts and people who occupy the place in the day hear footsteps and unusual noises on a daily basis. However, being the brave person I am, I thought nothing of those stories as I entered the building. Because it was a Sunday, you must have a key to get both in and out of the building, I was basically locked in. I sat down in the grand lobby where my mother works and began typing. The familiar "elevator" music was playing throughout the lobby as I typed and brain stormed. This is the same music that comes from a satellite radio station with no interruptions, not even between songs. I was about my business when all of a sudden, the music STOPPED right in the middle of a song. I thought this was odd, when abruptly I heard a woman's bloodcurdling scream that pierced the quietness of the entire building. Quickly, the scream had stopped and the music kicked right back on, right where it had left off in the middle of a song. I was so frightened; I was frozen and did not know what to do. Fumbling with my keys, I ran out of the building and called my mother to come pick me up. Unfortunately, I had to go back in and finish my paper.
Since that fateful day, I have had several more encounters with the spirits of the old Frederick Hotel. I was in the bathroom fixing my hair another Sunday not long after the first incident when I heard a person walk by jangling what sounded like keys. I opened the door as soon as I heard and just as I thought, there was no person to be found. Through several sources, I have also learned that a murder/suicide occurred in the hotel several years ago. In addition, a man who used to work at the old hotel and actually lived in the building said he had ghosts who lived in his room and claimed they would argue at night. Now, I am working in the Frederick Building myself and I have been to several areas that most people will never see. I have visited the old ballroom and taken a tour of the unfinished hotel wing, with old hotel rooms and all. I also went up to the supposedly haunted sixth floor which was home to a law firm, but since they moved out, no one will stay on or rent that entire floor. Finally, I went on an excursion to the basement, where the old health club and spas of the hotel were located as with the underground tunnels that used to connect the also haunted Keith Albee Theater with the Frederick Hotel.
I will tell you that every word that I have said is one hundred percent true, why would I waste my time writing this story and testimony if it was not? And one last note, I am still afraid to be in this building alone.
True West Virginia Ghost Stories eBook
Our complete story collection is now available as an 880 page digital ebook that you can download to your computer or mobile device. After downloading your copy of the ebook, you can read it anywhere without needing an internet connection.
... or feel free to make a contribution.
Stories are personal encounters that were submitted to us by our website visitors. Unless otherwise mentioned, stock photos are used to help represent the story and are not actual photographs that were taken during the author's experience.