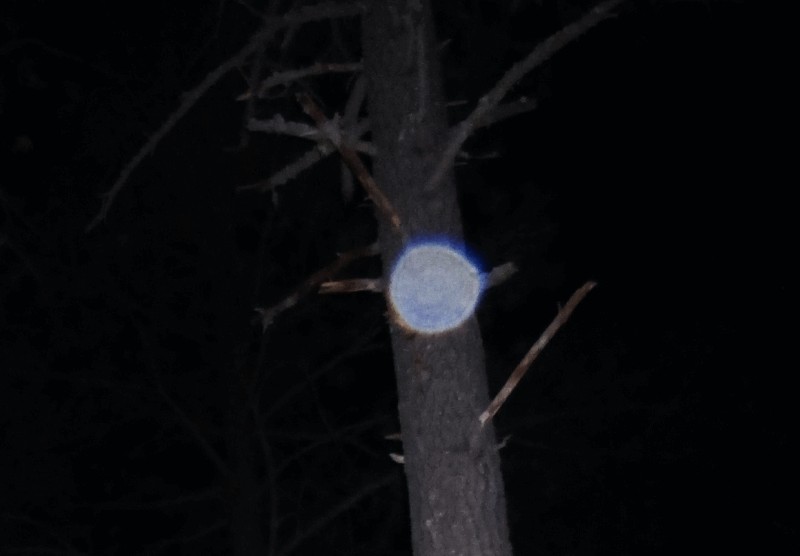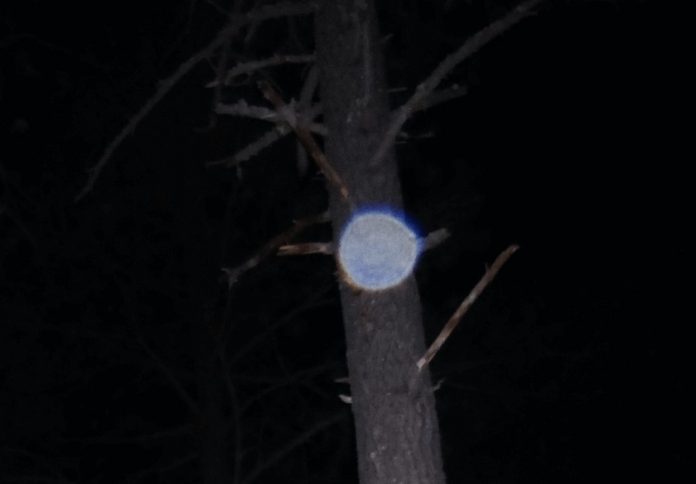 I was visiting my great aunt around 2 years ago in Huntington. My now passed grandfather's childhood home sits at the top of the hill behind her house. I went to take pictures of the old cabin with my aunt's camera. I was standing at the bottom of the hill at around 6:30 in June so it was still very light. I had taken many pictures already and they all looked normal. In the last picture I took, I noticed something on the right side of the cabin. I realized it was a blue orb, but I thought it was a glare of light. Well, when I looked at the picture I took not 20 seconds before that one, there was nothing there or in the picture after that.
I was very scared of what it could be, and I made my aunt delete it off the camera. She told me not to be scared because of it most likely my grandfather's spirit. She told me a story that night at his funeral.
At his funeral in 2006, I was only 2 years old. My aunt had taken me to the bathroom and she noticed that I was looking all around and giggling. She asked me what it was, and I said, "The blue light, it's grandpa being silly." She told me she never saw anything in that bathroom. When she told me that story I felt very relieved and happy that it was him. I told her that I wished she hadn't deleted the picture. It turns out she didn't and I'm very glad she didn't.
True West Virginia Ghost Stories eBook
Our complete story collection is now available as an 880 page digital ebook that you can download to your computer or mobile device. After downloading your copy of the ebook, you can read it anywhere without needing an internet connection.
... or feel free to make a contribution.
Stories are personal encounters that were submitted to us by our website visitors. Unless otherwise mentioned, stock photos are used to help represent the story and are not actual photographs that were taken during the author's experience.