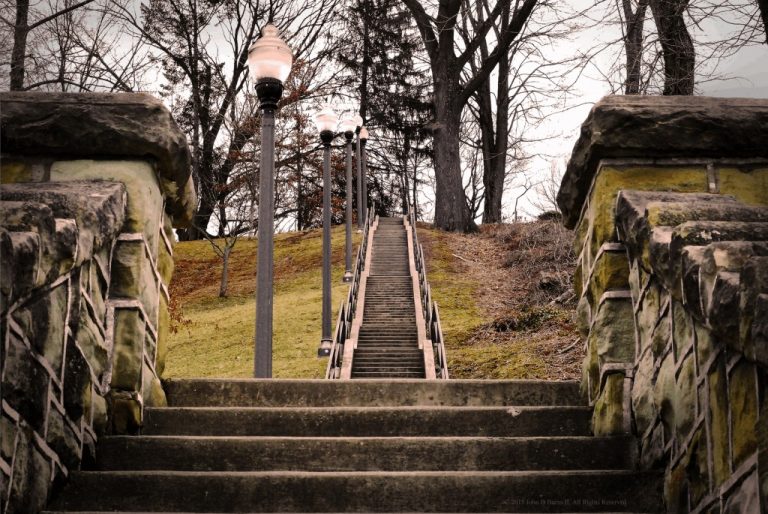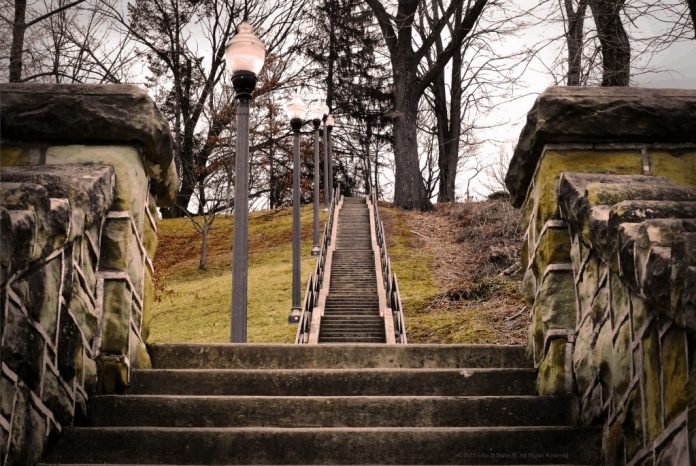 In the early 50's I lived in a strange old house located in Parkersburg, WV.
It was located halfway up Quincy Hill all by itself. From the time my family moved in that place I felt scared. As though something watched me all the time.
One cold morning as I prepared for school, in the small bathroom I glanced in the mirror and saw an old man with long gray hair glaring at me.
I screamed and lost my balance as I turned to get out of the bathroom and fell on the heater.
To this day I carry an "L" shaped scar on the back of my left leg as a reminder of that very unpleasant encounter.
I also remember being home alone on a school day with the flu. I was feverish and decided to go get some hot cocoa in the kitchen.
I opened the cupboard door to get the can of Hershey's down. I felt something touch my shoulder. I dropped the can and as I turned, I saw just the skirt of a long dress disappear out the porch door.
Needless to say, I was glad we only stayed in that place a short time. Even my mother who wasn't afraid of anyone or anything never liked the house.
I don't know if that house is still there or not.
Help Support West Virginia Ghosts
Would you like to help support West Virginia Ghosts? Your membership will help us pay for our server costs, continued research, and to bring more awesome content.

Stories are personal encounters that were submitted to us by our website visitors. Unless otherwise mentioned, stock photos are used to help represent the story and are not actual photographs that were taken during the author's experience.