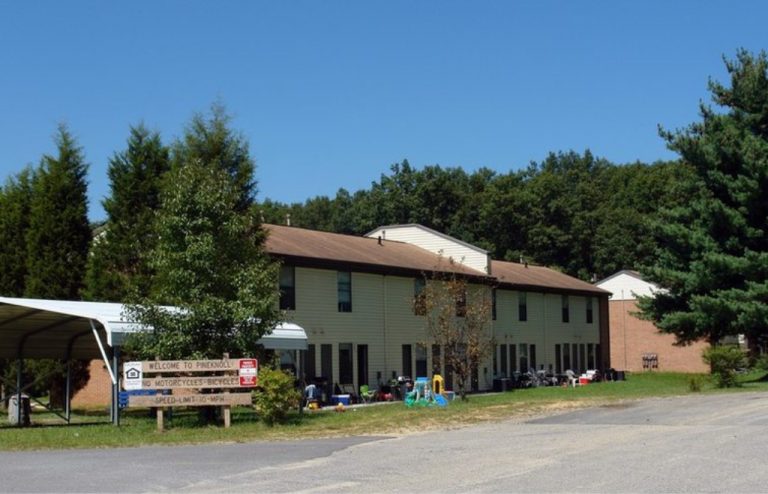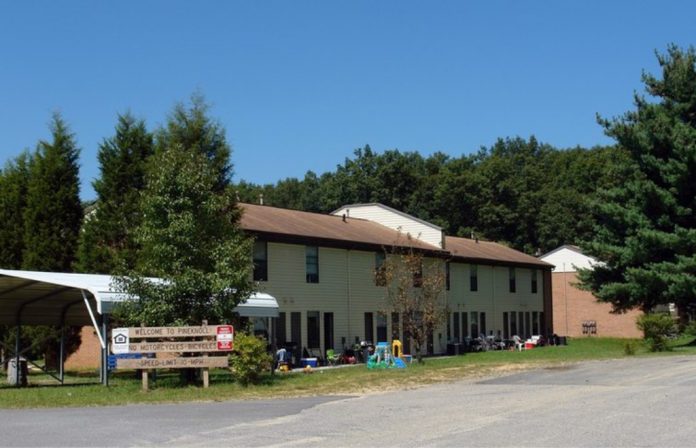 About a week ago I was staying with my aunt at the Pine Knoll Apartments. On this particular night me, my cousins, and a friend were getting ready to go to sleep (we slept in the living room) and out of no where I felt a finger or something run down the back of my ear. My cousin Telina was beside me with her head on her hands, so she could not have done it.
Telina's brother told me that one day out of the blue my little three-year-old cousin said that she had talked to a little girl that had broken her neck. Three days later she walked up to me and said that she had talked to the little girl again down at the playground. I started to ask her questions. Like how old the little girl was (she said that she was two) and how she had broken her neck (she put her hand up to her throat). My little cousin would wake up every night and come down the stairs crying. I asked her if the little girl ever went to her room. She said yes. I asked what her name was and she said something we couldn't understand so I told her to say it again and we thought that she said Soafy. We asked her what Soafy does when she goes to my little cousin's (her name is Lana) room. Lana said that she read her a story about puppies. Then about six hours later we asked the same questions, the answers never changed. My aunt went to the neighbors and asked them about it. The neighbors looked it up on the Internet and found that a few years ago there was a little two-year-old girl that was strangled and Lana had described her. Everything the hair color, age…. everything. There was only one thing that was different and that was the name. The little girls name was Savanna. It might just be me but the names both start with an S, I think that is close enough.
Then we went to church and prayed for Savanna. When we got home we asked Lana more questions and she told us that sometimes Savanna would get mad at her and lock her in her room so she couldn't get out. My aunt's eyes opened so wide it was scary. She said that when Lana gets time outs and she sends her up to her room that the door would be locked and she'll tell Lana to open it and Lana says she's doesn't know how. Then we just started talking about something else. Then out of nowhere Lana said the little girl was in the house. My aunt took her in the house and told Lana to tell her where the little girl named Savanna was. Lana took my aunt to her room and opened up the closet and told my aunt that she was in there. My aunt said something and Lana said Savanna had run away. My aunt asked where and Lana said Savanna had gone into my aunt's room. So they went in there and my aunt said something and Lana said that Savanna ran away again but the monster was still there. My aunt said I command you in the name of Jesus to get out of this house and Lana said the monster was gone.
One night I stayed up there with Lana because everyone was going to pull an all-nighter and Lana wouldn't go to bed. I slept with her and I woke up four times for no reason. Once I woke up because I had heard a baby crying. I didn't think anything of it because I thought it was my baby cousin Cory and fell right back to sleep. It was around 7:30 in the morning and Lana started screaming at the top of her lungs. I have never seen anyone so scared in my life. Lana started crawling off the mattress and it was like someone had pushed her off it. She screamed stop and then started crawling again and she got pushed again. I yelled her name and she turned around and looked at me. Then Lana looked beside me and started crying even more.
So far that's all that's happened and I don't think that will be the last of these stories.
True West Virginia Ghost Stories eBook
Our complete story collection is now available as an 880 page digital ebook that you can download to your computer or mobile device. After downloading your copy of the ebook, you can read it anywhere without needing an internet connection.
... or feel free to make a contribution.
Stories are personal encounters that were submitted to us by our website visitors. Unless otherwise mentioned, stock photos are used to help represent the story and are not actual photographs that were taken during the author's experience.