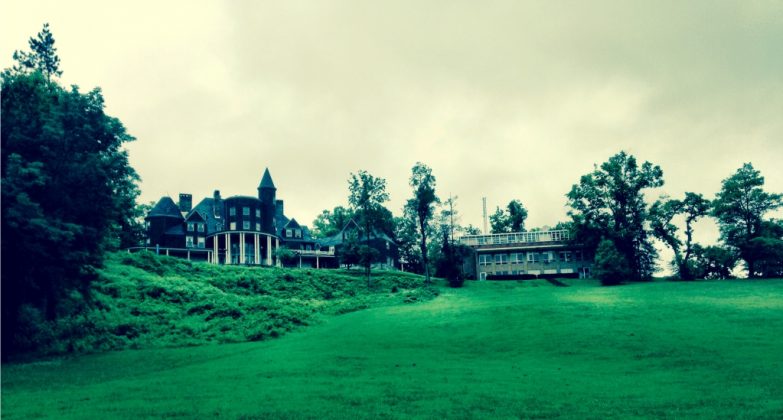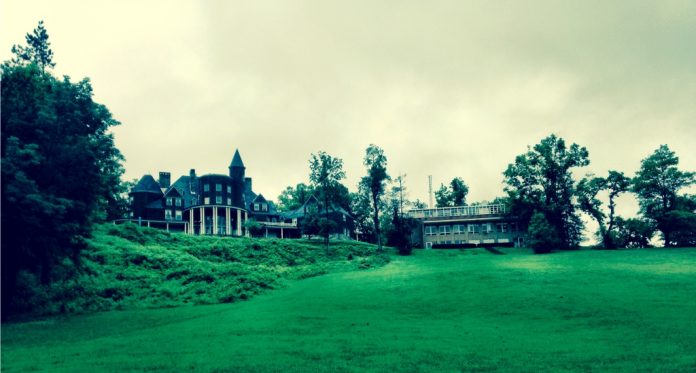 I live in the city of Elkins, located on the Tygart Valley River. This town for over a century has been the economic hub of south central West Virginia. On the Davis and Elkins College campus are the sprawling mansions, Graceland and Halliehurst. Both mansions where built in the 1890's. One by Henry Gastaway Davis and the other by Stephen B. Elkins. Both of these mansions were the social hot spots of the state at that time. Now, both mansions are owned by Davis and Elkins College. These beautiful mansions, however, hold more than history in their walls.
My friends and I had always heard the legends of ghosts in these mansions. So one night we decided to check it out. Well, while walking around the campus we noticed an African American man starring at us from the top right window of Graceland. We did not think anything of it and went on our way. When we got to Halliehurst we heard children laughing on the porch but there were no children. So as we walked around the rap-around-porch, we happened to glance in and see a small girl standing on the main staircase, laughing. Then she ran off and disappeared. We were freaked out and ran as fast as we could to get away.
The next day we returned to speak to the groundskeepers of both estates. We found out that the man starring at us at Graceland was a former slave that had been beaten to death and buried in the basement of Graceland, in the dirt floor. The little girl was Grace Davis, Henry Davis's favorite daughter. We found out that the haunting at Graceland has gotten so bad that they had to stop a prom and send the students home because of the ghost. In addition, both security and councilors have reported similar sittings to D&E Admissions. Both mansions sit on a tall hill overlooking downtown Elkins, sitting as eerie reminders of the past and its events. I encourage you and your friends to gather the courage and venture to see for yourselves.
True West Virginia Ghost Stories eBook
Our complete story collection is now available as an 880 page digital ebook that you can download to your computer or mobile device. After downloading your copy of the ebook, you can read it anywhere without needing an internet connection.
... or feel free to make a contribution.
Stories are personal encounters that were submitted to us by our website visitors. Unless otherwise mentioned, stock photos are used to help represent the story and are not actual photographs that were taken during the author's experience.