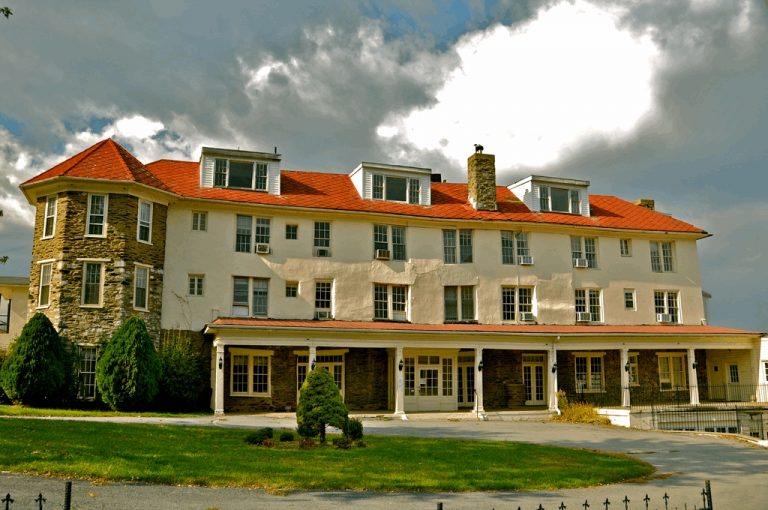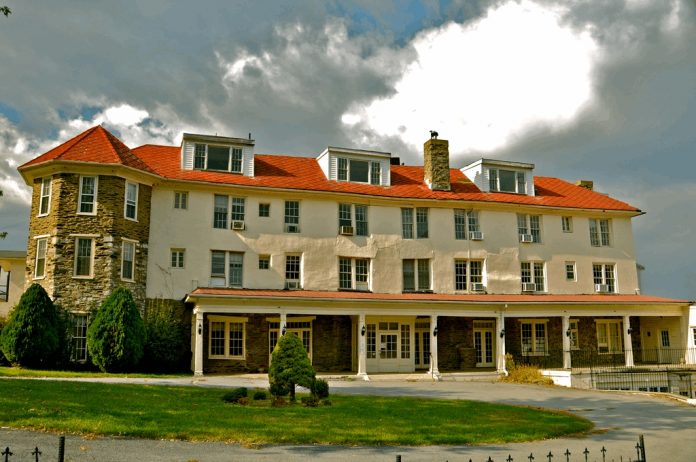 If you've ever been to the Hilltop House Hotel in Harpers Ferry you probably thought it was haunted. If you ever worked at the Hilltop House, you knew it was haunted. There were stories from employees and guests. We even had strange things show up on the surveillance video.
I worked on the desk, as the night auditor several years ago and then the desk manager more recently. So I had the opportunity to work the 11pm-7am shifts when need be. I didn't mind. There was plenty of time to get things done. One night I was working 11-7 to cover for someone. I had a lot of paper work to do that night and thought I'd have some peace. About 2:00am, I heard a sound in the large dining room like chairs being thrown across the room. I went in and looked around and nothing was disturbed. Therefore, I went back to my work. About 45 min later, I heard the sound again. Again I looked. Again, nothing was disturbed. This time though I took my camera that I always took in with me when I worked over night. I took some shots and got a couple of orbs.
Over the next hour, I heard what sounded like chairs scraping on the floor off and on. The floors are wood in that room and it was set up with multiple large tables of eight. No chairs were pulled out from any tables in the room. At about 4:30 am I went into the waitress pantry, which opens into the large dining room to make coffee. I had just ground the coffee beans and turned to put the coffee on and standing in the doorway to the pantry was a man. He was about 5'9″ tall, red wavy shoulder length hair, red full beard, mustache, full face,(nice looking face) blue/gray eyes, stocky but not fat, gray tunic like jacket with shiny brass buttons, gray pants with rough looking fabric, black boots. He looked at me, I looked at him for several seconds, and then he disappeared. I can still see his face as plan as day and would know it if I were to ever see it again.
True West Virginia Ghost Stories eBook
Our complete story collection is now available as an 880 page digital ebook that you can download to your computer or mobile device. After downloading your copy of the ebook, you can read it anywhere without needing an internet connection.
... or feel free to make a contribution.
Stories are personal encounters that were submitted to us by our website visitors. Unless otherwise mentioned, stock photos are used to help represent the story and are not actual photographs that were taken during the author's experience.