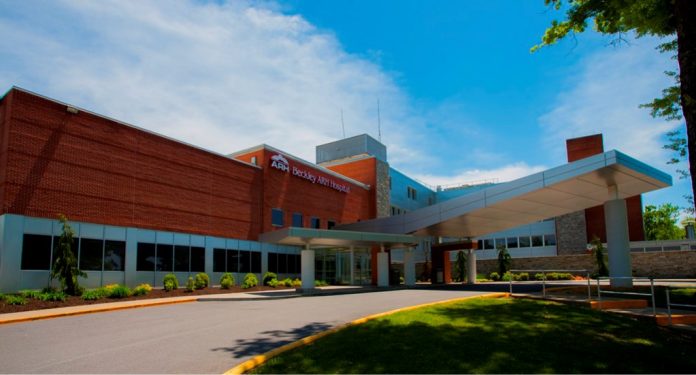 I am a Respiratory Therapist at Beckley Appalachian Hospital. This story occurred less than a week ago on the floor I had that night. It was around 10:30 at night and I was waiting to do a procedure on a patient in a room at the end of the hallway. I was standing in the hallway facing towards the center of the hospital talking with one of the nurses who was facing in the opposite direction.
Well, from the corner of my eye I saw a man standing in the doorway of the room I was waiting to enter. So I assumed it was my patient told me he was ready for his test. But as I turned, I heard footsteps and the man was gone. I looked at the nurse and asked her if anyone was standing in the doorway. She said no one was there but she had heard footsteps. We both checked surrounding rooms and found all patients were in bed and had been for a while. The really creepy part is that I could make out details about this person like he was wearing a green hospital gown and looked just like a man that had passed away in that room several months ago.
My only explanation… an ex-patient that came to say hello.
True West Virginia Ghost Stories eBook
Our complete story collection is now available as an 880 page digital ebook that you can download to your computer or mobile device. After downloading your copy of the ebook, you can read it anywhere without needing an internet connection.
... or feel free to make a contribution.
Stories are personal encounters that were submitted to us by our website visitors. Unless otherwise mentioned, stock photos are used to help represent the story and are not actual photographs that were taken during the author's experience.