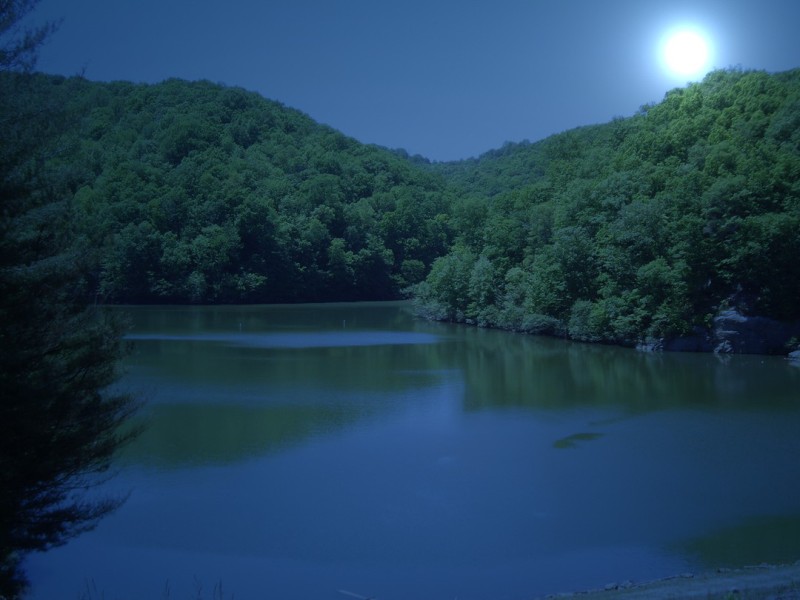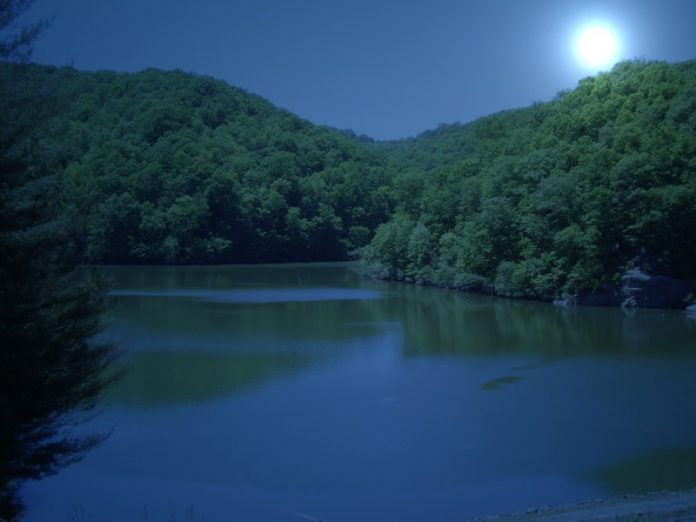 The Summer of 1980, I was sixteen and was visiting my family in West Virginia. My mom and my sister stayed with her parents for the summer while my dad was away at work. I grew up in Pennsylvania but we visited WV a lot.
As the 4th of July approached my granny Tilly was planning on taking the camper to East Lynn Lake. My papa Bill got the camper ready to go. The first day of July we headed camping.
My sister Anna was twelve and had never been camping. I went camping with them when I was ten.
We got the camper all set up and I and my sis played in the creek. We grilled out and ate a ton of food, we played games and at dark we watched fireworks.
That night we slept on the sleeper sofa. I was awakened by a loud noise. I looked around the room. I heard a car door slam and a horn blow. I looked out the window to saw a girl in a pale blue dress walking from an old blue car. I watched her as she disappeared into the woods. I saw her again every night.
Finally, I talked to one of the security guards and that guy told me about a story that a young girl on the 4th of July got in a car with a guy who picked her up and he drove her to the secluded area at East Lynn and murdered her. Now her ghost haunts on the 4th of July.
True West Virginia Ghost Stories eBook
Our complete story collection is now available as an 880 page digital ebook that you can download to your computer or mobile device. After downloading your copy of the ebook, you can read it anywhere without needing an internet connection.
... or feel free to make a contribution.
Stories are personal encounters that were submitted to us by our website visitors. Unless otherwise mentioned, stock photos are used to help represent the story and are not actual photographs that were taken during the author's experience.