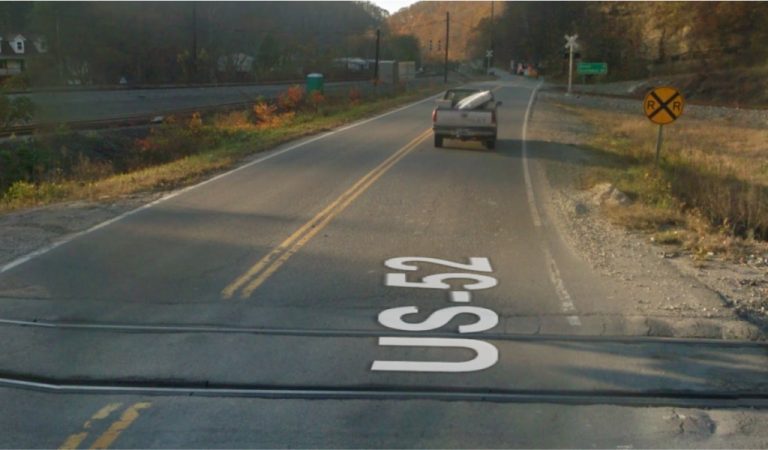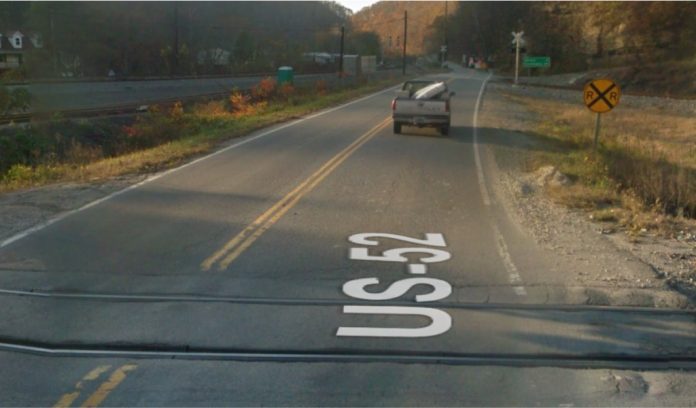 After a day of indecision and snow squalls, my sister and I decided we would make the 84-odd-mile trek from Williamson, West Virginia to Huntington, West Virginia to arrange our summer schedules at Marshall University.
We had planned this trip for weeks. The earlier you get registered, the more insured you are to get the classes and schedule you want and need.
Lynn was working on her masters. I on the other hand, after 10 years, three colleges and beauty school would be attending undergraduate classes majoring in elementary education.
Usually excited about snow, we both were disappointed when periodically throughout the day snow squalls passed through the area covering roadways.
Lynn had to teach and would not be leaving until later in the afternoon, so we had hope the snow would pass through and we would be able to make the trip.
It had not snowed for a while when Lynn returned home from work and we opted to go ahead and attempt to get to Huntington. If it got to bad, we would turn around.
But being us, we did not get on the road as early as we should have and the sun was setting as we left the house.
From Williamson to Huntington you follow the Tug Fork River to the Big Sandy along US Route 52 passing through once booming coal communities with only echoes visible of their past prosperity.
US 52 has quite a haunting history of death. If you have lived anywhere along the route for any length of time you know at least one person who has met his or her maker on that road.
Well, as I was saying, you pass through small communities that could simply be classified as "wide spots." Some bearing the name and number of the mine which brought the community into being, such as Borderland 1 and Borderland 2 and other with names like Nolan, Millers Creek, Maher and Naugatuck and Kermit.
From Williamson to Kermit in 1988 it took about 30 to 45-minutes to drive the 15 to 20-miles. Along the route you passed through the two Borderlands, then Nolan, Millers Creek and Maher.
As Lynn and I passed through these communities we discussed the day, what we were going to do in Huntington, what we were going to eat, and whether we were going to be able to get there at all.
We had just passed by Millers Creek and were zipping down one of the few straight stretches along 52 before entering into the Maher curve. A huge curve arched like a horseshoe with the biggest community cemetery in Mingo County, West Virginia following the north bound lane from the road's edge to the Tug River. Our grandmother is buried there, as are many friends and relatives.
Coming down the straight stretch Lynn asked, "Did you think we were going be able to make this trip?"
I believe I said, "Yes, I knew we would try anyway."
The subject changed by the time we entered into the curve. It change to, "Where did this snow come from?"
It was pouring. By the time we reached the section where our grandmother is buried, the road was snow covered.
We discussed whether we should turn around, but opted to continue with hopes we'd drive through the snow shower.
Oh, how wrong we were.
As the snow peppered down, the road began to worsen and was treacherous by the time we reached Naugatuck.
After crossing the two sets of railroad tracks in Naugatuck, we turned toward Kermit. It wasn't long after we crossed those tracks we decided we had to turn around. The snow was blinding leaving visibility almost nil.
We knew there was nowhere to turn around along this road, another straight stretch with the railroad on one side and mountains on the other.
Traveling only a short distance from the point of our decision to turn around, we saw what appeared to be two stone columns marking an entrance to a driveway.
Seizing the opportunity to turn around, we pulled into the driveway, which appeared to lead straight into the mountainside. Cautiously and quickly we backed back onto the highway to return home.
Now heading south on 52, we once again passed the snow-covered cemetery at Maher, but by the time we reached Nolan the road was clear with only flurries of snow flying about the night sky. The closer we got to home the signs of the sever weather we had experienced became less and less visible to when we reached our mother's driveway there was not a trace of snow.
We ran in told our mother we were home and I went home to my apartment surprising my fiance.
Sometime in the wee hours of morning, my phone began to ring. It was my mother. Her dad had passed away. He was buried next to our grandmother at Maher.
Lynn and I discussed the trials we had in trying to get to Huntington and how someone must have been telling us not to go. However, that's not were this story ends.
Several years later Lynn and I were traveling to Huntington, a trek I had made almost every weekend while attending Marshall University and she had made to visit. As we passed Maher we began talking about the night Pop Paw died. How strange it had been that night, it was as if someone was telling us to go home.
When we came upon the second set of tracks at Naugatuck, Lynn said, "Sonya can you find the place where we turned around."
"I have driven this road over a hundred times since that night. I have looked for the driveway where we turned around and I cannot find it," I replied.
"Neither can I."
We couldn't find it that day either, nor have we since.
True West Virginia Ghost Stories eBook
Our complete story collection is now available as an 880 page digital ebook that you can download to your computer or mobile device. After downloading your copy of the ebook, you can read it anywhere without needing an internet connection.
... or feel free to make a contribution.
Stories are personal encounters that were submitted to us by our website visitors. Unless otherwise mentioned, stock photos are used to help represent the story and are not actual photographs that were taken during the author's experience.