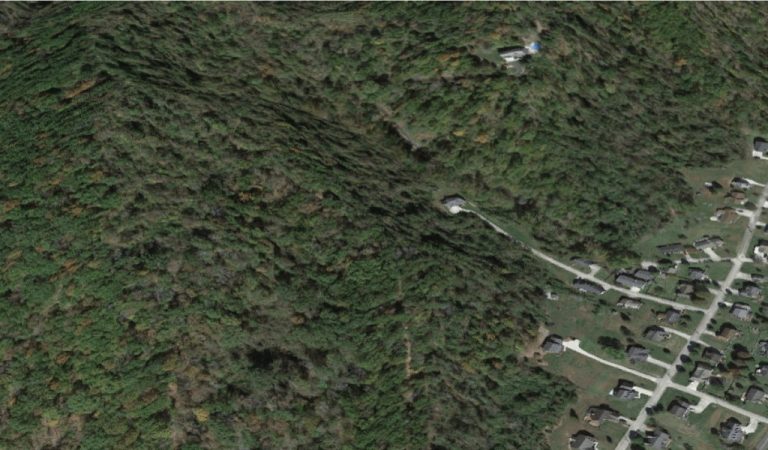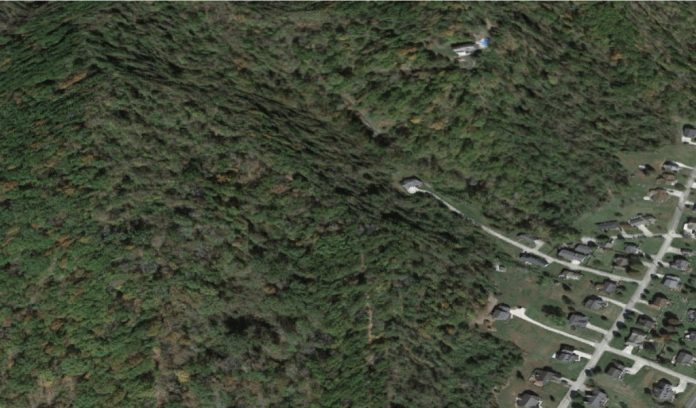 Two of my friends were hiking through the woods behind the Regal Oaks housing development a little while ago. They hiked for what they said was around two hours. There is a trail, and the land is very remote. In several places, my friends noted, that the trail was on a very steep hillside, and that the trail had fallen away in several places. They had to hop over the holes in the trail. Like I said, this land is in the middle of nowhere, and is very rugged and wild.
After reaching a spot in the trail, my friends noted a sound, like a chant, coming from the valley below. They were instantly curious. When one of my friends went to look over the edge of the trail, the chanting stopped, and dogs began to bark. Nevertheless, they both ran out of the woods.
I wanted to post this to see if anyone else has encountered anything else like this before. Just to let you know, I went hiking with one of the friends, on the same trails. There are many, many trails that split off from each other, and there is a gun range, and deer stands, and what-not in that area. The land that you start the trail on is privately owned, so don't go on it. Needless to say, we didn't make it through the whole trail, because of the fright of hearing gunshots and seeing no trespassing signs everywhere.
True West Virginia Ghost Stories eBook
Our complete story collection is now available as an 880 page digital ebook that you can download to your computer or mobile device. After downloading your copy of the ebook, you can read it anywhere without needing an internet connection.
... or feel free to make a contribution.
Stories are personal encounters that were submitted to us by our website visitors. Unless otherwise mentioned, stock photos are used to help represent the story and are not actual photographs that were taken during the author's experience.