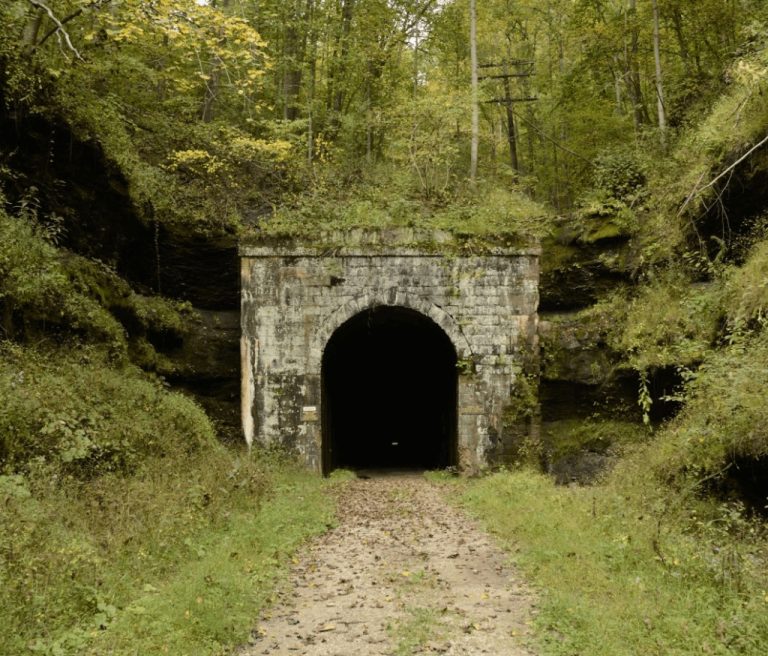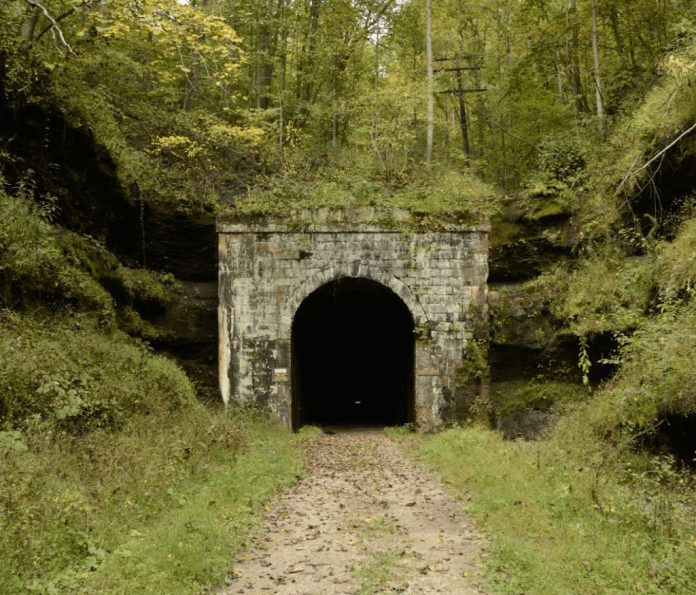 One night while camping in the woods outside of Parkersburg, it started to rain hard so my friend and I took refuge in an old train tunnel where we have spent a lot of time. While sitting in the dark waiting for the rain to let up, we started to hear noises behind us in the gravel as if someone were running down the tracks towards us.
Due to the batteries being low in our spotlights, we agreed to wait and let it get as close to us as possible before switching the lights on.
Standing there petrified in the pitch black darkness, listening to the sound of something running towards us without a light and never stumbling, and letting it get as close as we dared, which seemed to be right in front of us, we then switched our lights on at the same time… only to see nothing.
When the lights came on the sounds stopped and there was nothing there, so we looked at each other and did the only thing we could think of.
We ran!
True West Virginia Ghost Stories eBook
Our complete story collection is now available as an 880 page digital ebook that you can download to your computer or mobile device. After downloading your copy of the ebook, you can read it anywhere without needing an internet connection.
... or feel free to make a contribution.
Stories are personal encounters that were submitted to us by our website visitors. Unless otherwise mentioned, stock photos are used to help represent the story and are not actual photographs that were taken during the author's experience.