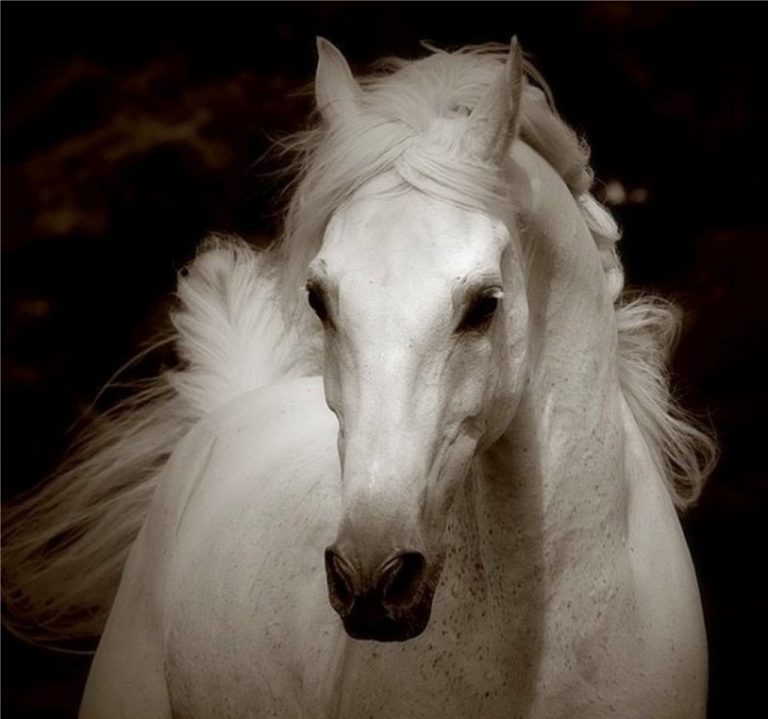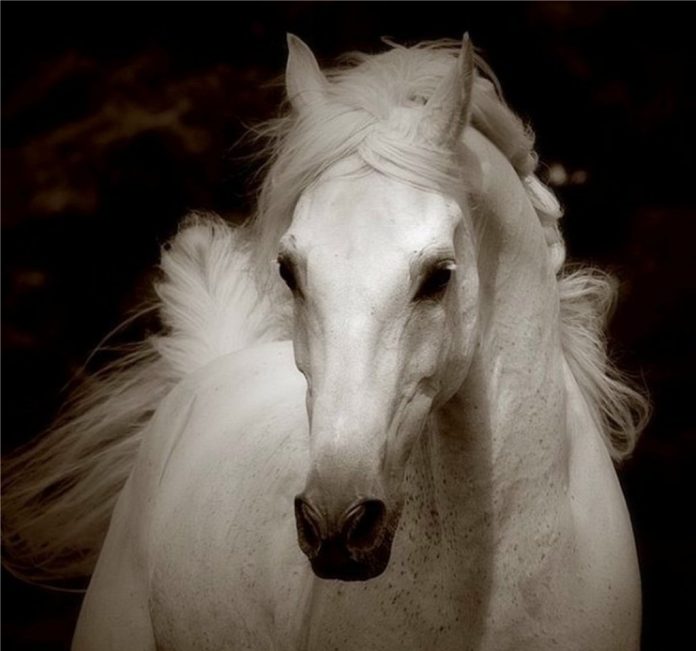 In 1990, I was a civil war reenactor with the 17th Virginia Cavalry. We had gone to Droop Mountain for the reenactment in October. I rode to Droop with Joe Hoff, another member of the 17th. It was raining hard and had been all evening. We arrived about ten o'clock that night. When we arrived, we found that all the cavalry units, both Federal and Confederate, were bivouacked in the same place so that all the horses could be kept together. Since we were dismounted, we were told to go camp where the infantry units were, on the other end of the park, near the observation tower.
When we finally got over there, I had to find a restroom. Joe and I both went through the playground area looking for one. I was walking ahead of Joe, and shining a flashlight around when suddenly, my beam struck a white horse standing near me, probably about 20 feet away. It took my breath, and I called out, "Look there, Joe." He said, "I see it." I said, "Joe, there are no horses on this side of the mountain." He said, "That one is!" The next day, I found out that there was, indeed, a horse where we were the night before. It was used to pull a supply wagon, however, it was a chestnut colored horse.
On the way home, the following Sunday evening, we started talking about the mystery horse. Joe wanted me to describe the horse for him. I told him that I had held the light on it for him to see. He said, "You didn't hold a light on the horse I saw." The horse that Joe saw was the Chestnut. I told him that the one I saw was white, that it had a figure on it's back, but the figure was just a gray mist, that it didn't really have a form, it just extended above the horse's back. It did not have a saddle or bridle on it, but looked as if something had reined it in sharply because both front feet were planted in the ground, and it's back legs were low to the ground. The eyes glowed in the light like a cat's eyes.
I had talked to Mike Smith, the park Superintendent, and asked if he had any ghosts on the mountain. He said there were plenty of them reported, some of them similar to mine. I'm not sure what it was that I saw, but it was unusual.
Recently, I picked up a book on Droop Mountain called "LAST SLEEP" and found my story about the white horse in the book. The Parkersburg News did an article on it and a lady writing ghost stories about the civil war from Charlottesville, Virginia. wrote about it in her book.
Facebook Comments
True West Virginia Ghost Stories eBook
Our complete story collection is now available as an 880 page digital ebook that you can download to your computer or mobile device. After downloading your copy of the ebook, you can read it anywhere without needing an internet connection.
... or feel free to make a contribution.
Stories are personal encounters that were submitted to us by our website visitors. Unless otherwise mentioned, stock photos are used to help represent the story and are not actual photographs that were taken during the author's experience.