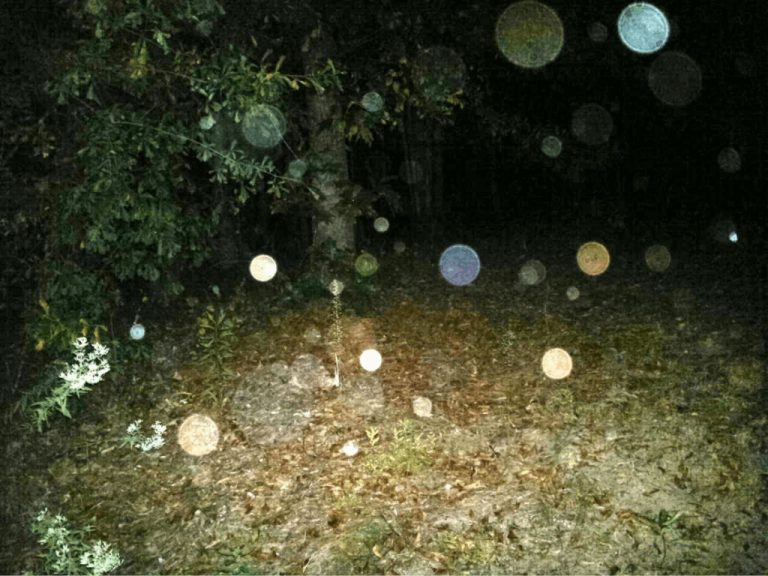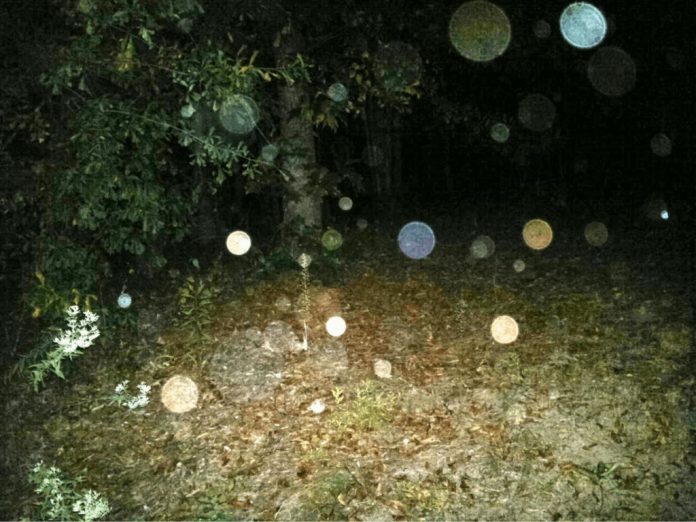 My father had always told me about these "lights" that dance whenever someone dies. They start in the family graveyard, go up in the field and then back to the graveyard. Only a few people in the family had seen this. On March 23, 1998 my father died. My sister flew into Virginia to make the drive with me to Heaters, WV (about 8 hrs).
We were of course going to the homestead, which has been in the family for over 200 years and where my dad was living. We started up the mountain around midnight and low and behold, as soon as we arrived at the top there were the lights. There is nothing around so no way were there interference with them. In the center was a red light and a green light and on each side of them were two white lights. They were dancing all around the field and were starting to go to the graveyard.
We stayed up until around 2:00am and watched until the last one started going down. The next night my other two sisters arrived from NM and again the lights were dancing. We were all crying because if was as if they were "welcoming" dad.
Thursday night was the night for the wake and when the grave was opened (yes dad was buried in the old graveyard). We had told everyone in the family that the lights were dancing and after the wake the WHOLE family went back to the farm to watch. This time it was 2 red lights in the center and 3 white lights on each side. My uncle (dad's brother) kept asking if one of the lights had left for the other field… well they hadn't until that night. All of a sudden one of the red lights took off and shot across the sky and disappeared behind the next hill. We felt the second red light was dad, because he had red hair. I know it might sound silly but instead of being scared of these lights it was comforting to think that it was dad and he was being welcomed by our ancestors.
True West Virginia Ghost Stories eBook
Our complete story collection is now available as an 880 page digital ebook that you can download to your computer or mobile device. After downloading your copy of the ebook, you can read it anywhere without needing an internet connection.
... or feel free to make a contribution.
Stories are personal encounters that were submitted to us by our website visitors. Unless otherwise mentioned, stock photos are used to help represent the story and are not actual photographs that were taken during the author's experience.