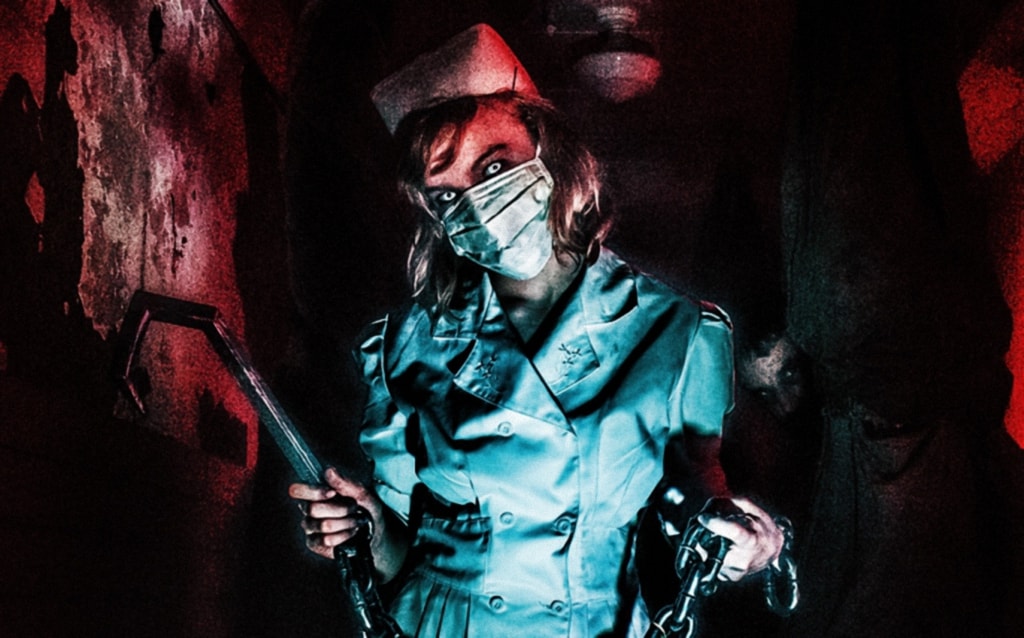 Date
Sep 28 2018
Cost
$25.00
Hospital of Horrors
In the halls of what once was the area's most reputable hospital, a demented doctor has brought his patients' nightmares to life. Society's undesirable souls have been abandoned in the dark recesses of this safe haven. Their sole purpose is to serve the good doctor And his sadistic experiments. Scratching and clawing their way through their new existence, patients succumb to delirious visions before becoming one of the doctor's creatures. Pushing the limitations of reality, Doctor Cerebus continues to seek immortality. Can you survive a journey into the Asylum, where the veil between life and death has been lifted?
The Asylum's Haunted House is an intense theatrical experience. You will encounter loud noises, bright lights, dark spaces, moving floors, strobe lights and fog machines as well as damp or wet conditions and a physically demanding environment with the possible uneven terrain.
You should NOT enter if you are pregnant, have problems with claustrophobia, have heart, back or neck conditions, are prone to seizures, have respiratory problems or any other physical or mental limitation that will impair your ability to experience these attractions.
Visitors to The Asylum's Haunted House understand that there is an inherent risk in entering the haunted attractions. In consideration and acceptance of admission to The Asylum's Haunted House visitors agree to release the operator, its parent company, affiliates, officers, directors, employees and land owner from any liability for harm, injury, death or expense that may arise directly or indirectly from visiting the Asylum's Haunted House.
ENTER AT YOUR OWN RISK!
Hourly Schedule
Dark

-

9:30 PM

Thursday & Sunday Hours
Dark

-

11:30 PM

Friday & Saturday Hours