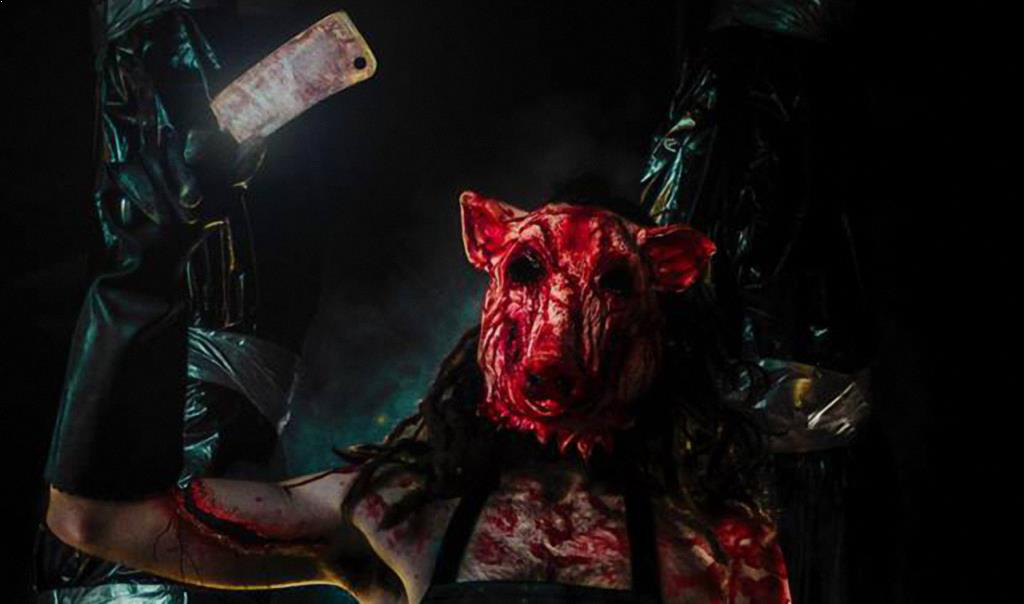 Date
Oct 13 2017

- Oct 14 2017
Time
07:30 PM - 12:00 AM
Nightmare in the Gorge
The Mad Butcher is coming back to the New River Gorge this fall. Dare to explore old abandoned buildings and dark corners of an adventure resort hidden in the woods. Campers and hikers have seen things here that will make your bones turn cold. Be careful not to stir the shadows, or creatures lurking in them. You never know who or what's watching… maybe what's left of those people who never checked out… maybe the thing that keeps them here. Just don't scream, or they'll find you.
If you survive the nightmare through the haunted house and zip lines, go to the Lost Paddle Bar & Grill or Woody's Patio Grill to celebrate with the living- pizza and drinks are available for purchase – or ask the undead to show you the way.
We're excited to show you new characters and scenes added for 2017. With the exception of severe weather, the Nightmare will continue rain or shine as 95% of the haunted house is inside. Costumes are encouraged!
Ticket Prices
October 13th – Adults $13.00 | Youth $10.00
October 14th – Adults $13.00 | Youth $10.00
October 20th – Adults $16.00 | Youth $13.00
October 21st – Adults $16.00 | Youth $13.00
October 27th – Adults $17.00 | Youth $14.00
October 28th – Adults $17.00 | Youth $14.00