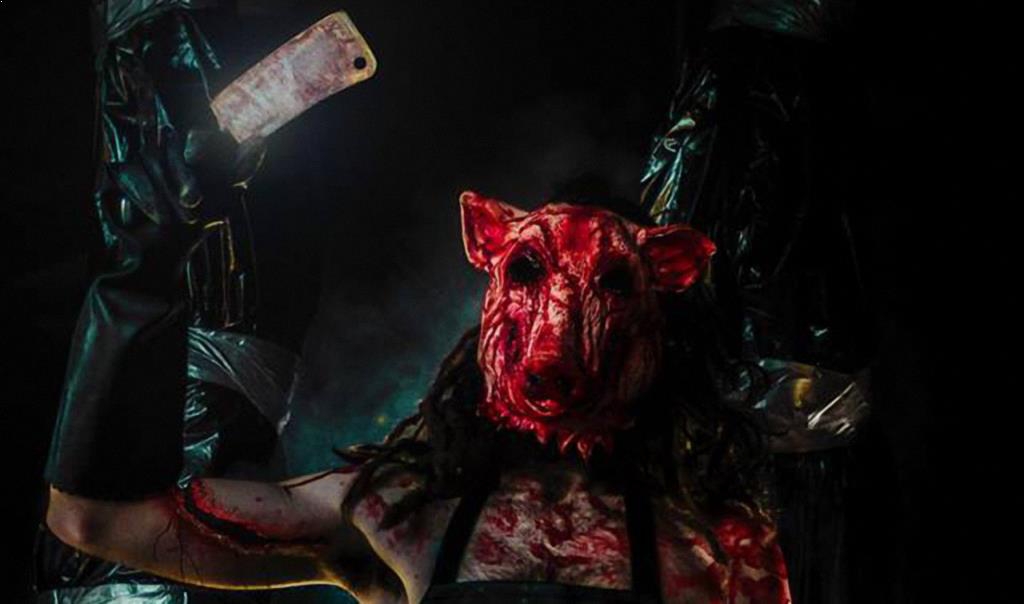 Date
Oct 12 2018

- Oct 13 2018
Time
7:00 pm - 12:00 am
Cost
Adults $15 - Kids $13
Nightmare in the Gorge
Explore southern West Virginia's scariest haunted house attraction, Nightmare in the Gorge, at ACE Adventure Resort in Oak Hill, WV. The Mad Butcher and his friends are coming back to the New River Gorge this fall for more terrifying thrills inside the Warehouse of Terror.
New for 2018 the Devil's Mine Shaft will take you deep into the depths of your darkest fears. Experience BOTH haunted attractions for just one price. Find out why folks love flying into the darkness on ACE's Night Zip Line trips. After your spine tingling night of fear unwind at The Lost Paddle with food, drinks, and live music.
Warehouse of Terror
Step inside this 6,000 square foot warehouse crawling with terrifying members of the Rehmeyer family looking to capture and torture you. You are sure to encounter their many victims inside this dark labyrinth of rooms and hallways. Explore the Rehmeyer family home, the workshop, the butcher shop and the basement as you run for your life. Crusty, Ellie Mae, Zeb, Pogo the clown, and over 30 monsters will be trying to make you a permanent feature inside the Warehouse of Terror.
Devil's Mine Shaft
New for 2018 we are constructing a mine shaft tunnel that will take you deep into the pit of your darkest fears. Climb down into this dark tunnel to find creatures hiding in the shadows and old miners still trying to find the surface. Don't get lost or you may end up wandering the dark tunnels inside the Devil's Mine Shaft for all eternity.
Lights Out – November 3rd
Are you brave enough to do it in the dark? Join us for this special event happening ONE NIGHT ONLY on Saturday, November 3rd. Your entire group will be armed with just one glow stick and using that light you will make your way through both haunted attractions while all the lights are turned off creating total darkness. Just think, the monsters will have so many places to hide!
Night Zip Lines
Fly like a bat through the treetops with a white-knuckle night zip plunge through the New River Gorge. Shapes and shadows come out of nowhere. Your sense of hearing and touch LEAP into overdrive. Trained guides lead the way and each person is equipped with the usual gear including a headlamp. Book your zip trip online here or call us at 304-469-2651.
*Min./Max. Participant Weight – 100lbs./200lbs. Participant weight ranges are for our guest's safety as we utilize a gravity brake system. These weights are dictated by our insurance providers and are not negotiable.