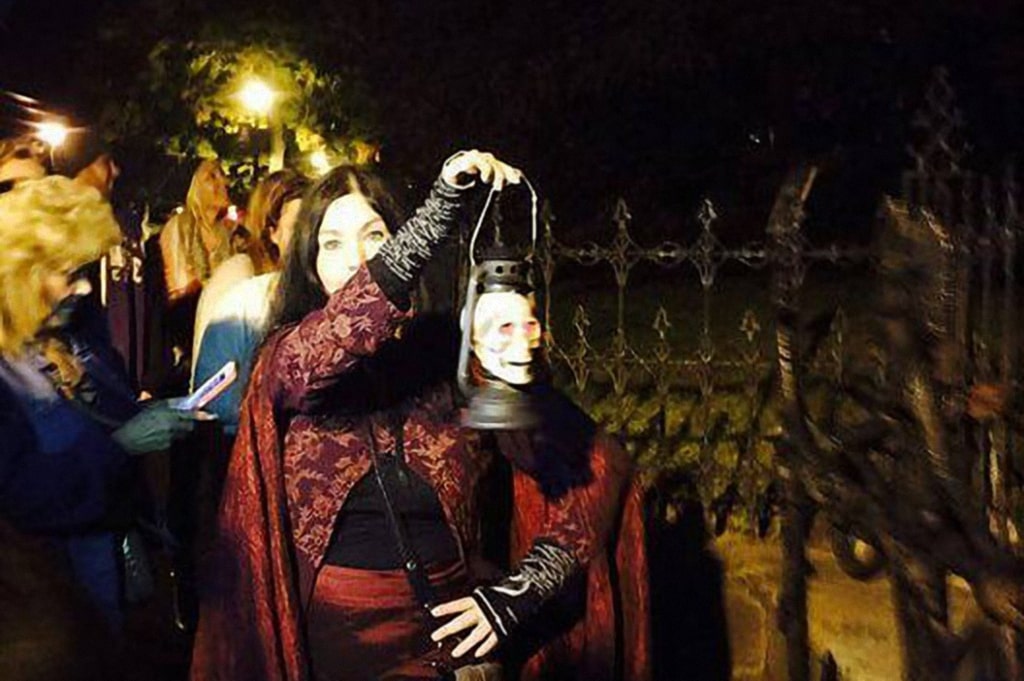 Date
Sep 28 2018
Time
7:30 pm
Cost
$12.00
Haunted Parkersburg's True Crime Tour
Walk the wicked way with us every Friday night as we explore the history and also hauntings of Parkersburg, West Virginia's most famous true crimes! Starting last Friday in September.
The tour takes two hours and the walk is under two miles, but at a leisurely pace so you can enjoy the beautiful homes and mysterious atmosphere.
As always, the walk begins at the historic Blennerhassett Hotel in at 4th and Market Streets. Tour begins at 7:30 PM, but arrive early.
​
Tour Price:
$12 – Adults
$10 – Seniors & Students
Children under 10 not recommended.
No reservations required!
​
When joining the tour, dress warmly and wear comfortable shoes. Bring a flashlight to help light the way!
There is plenty of parking behind the Blennerhassett Hotel and alongside the street in designated parking places.
#Top Ten Ghost Tour in the Nation!