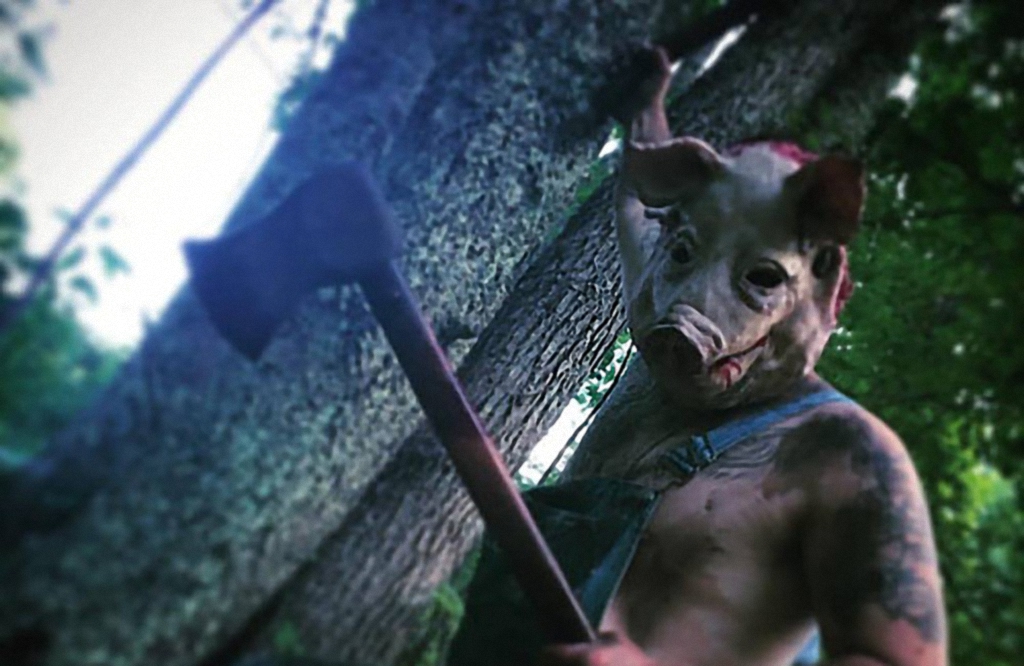 Date
Oct 05 2018
Time
6:30 pm - 10:30 pm
Cost
$15.00
Fright Nights at Glade Springs
Your worst nightmares come to life during Fright Nights at Glade Springs! Fright Nights has been voted the best haunted attraction in Southern West Virginia for the last 6 years! Fright Nights is Southern West Virginia's biggest and scariest haunted attraction featuring four awesome attraction.
Appalachian Anarchy Haunted Trail
Meet new characters and see brand new scenes for 2018! You've just received your invite from your long lost relatives to a Family Reunion. Just remember, BLOOD runs thicker than water. Be prepared as this reunion takes a terrifying wrong turn into the demented hollers of the hills.
The Fright Nights at Glade Springs includes other attractions that you can check out at an additional cost during your frightful visit.
3D Nightmare
3D Nightmare is a 5000 square feet freak show of terror filled with NEW scenes and effects to mess with your mind. Grab your 3D glasses and experience floating walls, moving floors, and terror around every corner. Pirates, Clowns, Dolls & More come to life in this horrific nightmare.
Biohazard: Laser Tag
Transition from 3D Nightmare into Biohazard, our interactive laser tag experience where you must fight mutated scientist zombies and shut down the power plant before the radiation mutates you! This attraction is included with the purchase of 3D Nightmare ticket/combo ticket.
Spooky Golf
Enjoy a fun family-friendly 9-hold mini golf that is completely Halloween themed! It's fun for all ages and is open during Fright Nights hours and Small Talk Cafe hours in October.
Escape Room
Glade Springs' live Escape Room is an interactive entertainment experience where you and your team are locked in a room and given the task to escape before the time runs out. With 'Titanic' and 'The Forbidden Tomb', we have epic adventures for everyone.
Fright Nights opens Friday October 6! We have 5 different attractions to choose from so you're sure to have a terrifying time! Visit our website to learn more about Fright Nights: www.frightnightswv.com#FrightNightsWV

Posted by Fright Nights at The Resort at Glade Springs on Friday, September 22, 2017