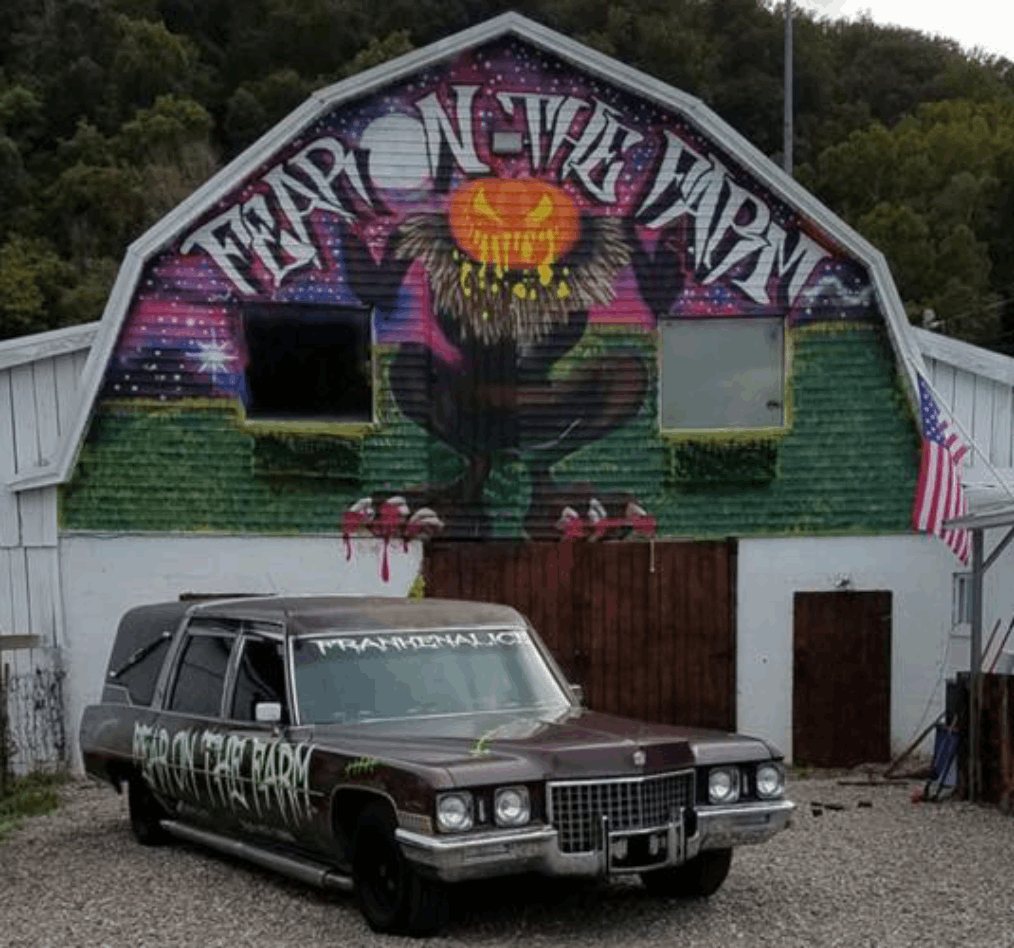 Date
Sep 29 2017

- Sep 30 2017
Time
07:00 PM - 12:00 AM
Cost
$10.00
Fear On The Farm
Fear on the Farm, West Virginia's newest premier haunted attraction, is opening to the public September 15th, 2017! Fear on the Farm is an extreme haunted experience unlike any you have ever experienced. Located just outside of Winfield, WV on Route 817 (Old Route 35).
Freak House Haunted Attraction – $10.00
Saw Escape House – $10.00 (Call for Reservation)
The Last Ride – $5.00
Fast Pass – $20.00
We will have two Snack Shacks and a FEAR ON THE FARM Merchandise booth.
304-437-2860
Event Schedule
7:00 PM

-

10:00 PM

Devil's Night - October 30th