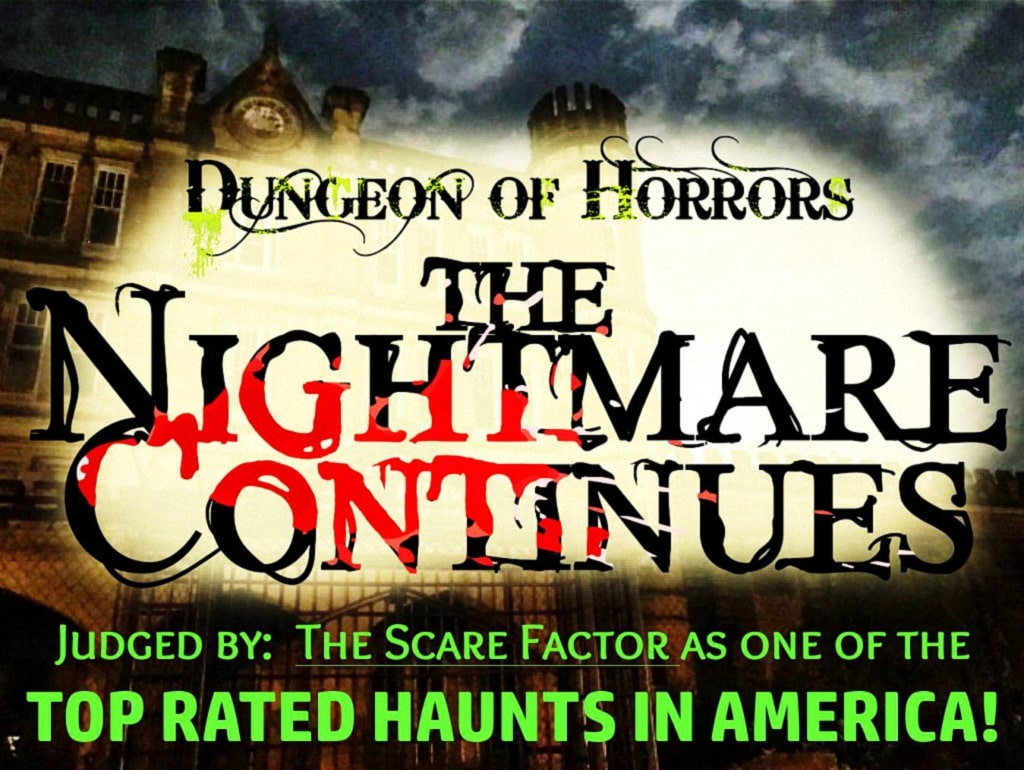 Date
Sep 28 2018
Time
EST
8:00 pm - 11:00 pm
Cost
$25.00
Dungeon of Horrors
The Dungeon of Horrors is filled with all NEW and THRILLING experiences this year!
Over 10,000 people each year are introduced to one of the scariest places behind bars! Get your tickets so you can experience the fright of being locked in a cell, the fear of being lost in a maze, and the terror of an eerie walk through the dungeon of horrors. Will you manage to keep up with your group and not get separated? Do you have what it takes to make it through? Don't worry, our actors will be there to help you along……
Along with our haunted house, you can join us for a paranormal walk through the oldest part of our facility on the North Walk! Your group will be guided through the areas most known for paranormal activity.
The Dungeon of Horrors does contain the use of strobe lights, fog machines, enclosed areas, and several actors/mechanics to abruptly frighten you. If you have a medical condition that is triggered by any of the aforementioned, we strongly suggest that you do NOT attend.
Tickets MUST be purchased online through our website. Ticket sales end at 6:00 PM the day of the event. Do not wait to purchase tickets, they sell out quickly!!  You are NOT guaranteed to get in if your tickets aren't purchased online.