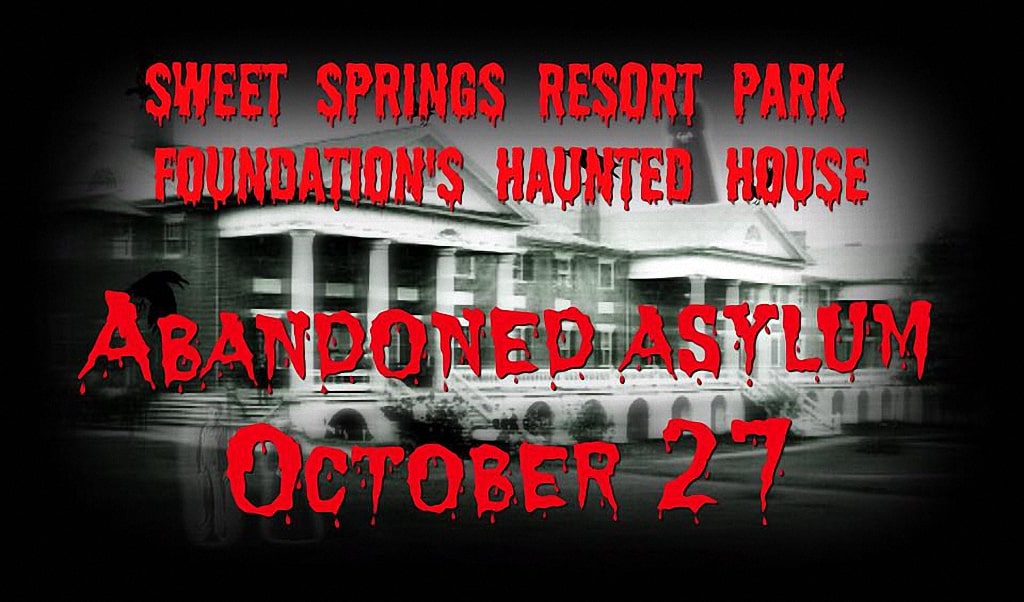 Date
Oct 27 2018
Time
2:00 pm
Cost
$10.00
Abandoned Asylum
We will have our first ever haunted house! There will be fun for everyone! We still need help to make this happen!
Activities will start at 2:00 pm.
Pumpkin Decoration Contest
You do them at home. Carve, paint or just decorate and bring them for a judging.
Costume Contest
Please come dressed up in a costume. (Remember there will be children present.)
Haunted Food Contest
Must be edible and we will share it with everyone. Or just bring food to share.
Schedule of Events
2 pm: Doors open for socializing
3:15 pm: Halloween Costume Parade around the front circle of Old Sweet
4:30 pm: Costume Contest, Pumpkin Contest, and Haunted Food Contest
**pumpkins must be brought with you and already decorated (carved or painted prior to the event)**
Please bring your favorite homemade haunted treats with you if you'd like to enter the haunted foods contest. *The foods will be shared with everyone during the event*
The following Children's activities will be available:
Small Halloween crafts
Halloween coloring pages
Small prizes will be available for the children. Children under 14 must be supervised by a parent or guardian at all times.
Haunted House will begin at 6 pm.
** Children under 14 must be accompanied by a parent or guardian
** No weapons, guns, knives, or large bags will be permitted to enter into the haunted house.**
There will be areas designated for cigarette smoking, tobacco, and electronic cigarettes.
Don't miss this fun community event!!