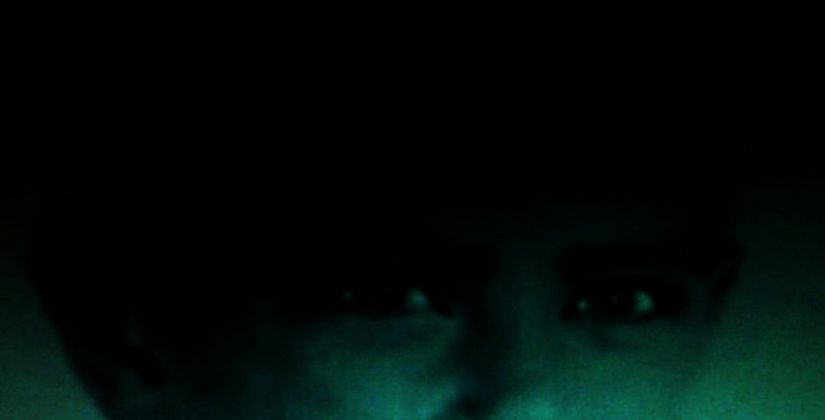 On October 11, 2016, we received a submission from a Dr. Mason D. Perry regarding a young man named Richard B. Rollins who is referred to as Shadow Eyes. The submission was enough to catch our attention and to investigate further into the information that was sent to us.
Here is the backstory that was published by Adam Hastings on September 6, 2015, that was titled, "The Creeper":
There is a true life story, about a little boy at the time called Richard. Richard was baker/acted into the Waverly Hills Sanatorium WHGC way back in 1967. The two doctors and three nurses that were present in the ECT room on August 20th 1967 9:32 am, all signed and swore it to be true. The Creeper actually manifested inside the ECT room, and shrouded the child from electrocution. They also say the child had entities all around him while in his stay. Richard was said to be one of the most powerful Clairsentient Empathetic children, to ever walk threw the Waverly Hills Sanatorium doors, and the same goes for the St Albans Sanatorium.
My father and his friends have been collecting files, along with me and my team on this child for over 50 years now. All this broke in May 20th 2015 when one of the last living WHGC nurses was found alive in California. She had somehow found this child in order to give him a case files she stole over 50 years ago out of the Wood Haven Geriatrics Center in September 1967. Pat died two months ago in June 2015. But before she died, it was said she wanted to ease her conscience by sending this man his records she had stolen and kept all these years. Pat was one of the nurses in the ECT room that day. The one that fainted when the Creeper manifested. She all had a picture of Richard B Rollins standing in the 4th floor lobby inside the Wood Haven on August 18th 1967. Along with two pictures of the Creeper standing in the doorway of the ECT room that day. There is so much to this story. But here is where we are all at with him today.
After finding that he was still living, everyone thought he died back in 1968 was blown away. None of them can get threw to him. Only three people have his information, Tina Mattlings owner of the Waverly Hills Sanatorium, Pat Holland the one nurse who died, leaving only one more contact, a nurse named Cathy Gales. Cathy Gales has a facebook page. And I have been trying to get her to give us his email or way to get in touch with him. But she is not talking, and still protecting him from the public's eye. He has lived life as a recluse. And will talk to no one. So as of now, we are still unable to secure an interview with this man. There have been so many paranormal investigators that have tried and failed.
After reading this story we set off to locate as much information that we could before contacting Dr. Mason D. Perry for further information. If this story was true, it would link several unexplained West Virginia events together. We dove through archives and located the following online publications.
Feb 07, 2016: The Shadow Eyes Chronicles: The Creeper (Part 1) (Story Removed)
Feb 21, 2016: The Shadow Eyes Chronicles: Lights and Nights (Part 2) (Story Removed)
After spending hours upon hours of reading, we started our investigation. During our investigation, we received even more articles to read. We compiled all of this information into our Investigation Report.
Were these stories true? You will have to judge for yourself, however, our conclusion is within the report. We have interviewed several key people that were mentioned throughout the articles of Shadow Eyes and we have also included their responses.
Our Investigation
Now we encourage you to read through our 20-page Investigation Report to see if there really is any truth to this information.
View the Investigation Report (PDF)
Facebook Comments
Help Support West Virginia Ghosts
Would you like to help support West Virginia Ghosts? Your membership will help us pay for our server costs, continued research, and bring more awesome content.

... or feel free to make a contribution.